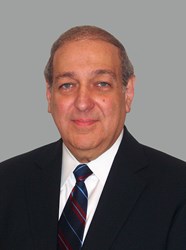 The fact that the selections are made by their peers makes the honor even more meaningful.
New York, NY (PRWEB) August 28, 2013
Phillips Nizer is pleased to announce that Alan Behr, Donald P. Perry, Michael W. Galligan, Elliot J. Wiener and Howard Bindelglass have been recognized as "Best Lawyers" in the nation for 2014 by Best Lawyers®, one of the oldest publications in the legal profession highlighting the most outstanding attorneys. The distinction of "Best Lawyer" is based solely on an exhaustive and confidential peer review process.
"We are pleased to learn that Alan, Donald, Michael, Elliot and Howard have been recognized again by their peers for their hard work and professionalism," said Perry S. Galler, Phillips Nizer's Managing Partner. "The fact that the selections are made by their peers makes the honor even more meaningful."
Alan Behr, Chair of the Fashion Law Practice, was recognized for his work in Copyright Law, Trademark Law and Intellectual Property Litigation. Mr. Behr concentrates on international intellectual property, fashion and entertainment law. He represents established and up-and-coming businesses and individuals in the fields of electronic entertainment, emerging technologies, publishing, fashion, video games and consumer products. He also has an active arbitration and mediation practice handling cases as an advocate; he is also a trained mediator.
Donald Perry, Chair of the Trusts & Estates Department, was recognized for Trusts & Estates Law. Mr. Perry's practice includes lifetime giving and estate planning and the drafting of both simple and complex wills and trusts. He also represents individual and corporate executors and trustees in the administration of estates and trusts. In addition to preparing estate and gift tax returns, he has handled numerous Federal estate tax audits both at the agent and appellate level. Mr. Perry is a member of the Estate Planning Council for the City of New York.
Michael Galligan is a partner in the Trusts & Estates Department and a Past-Chair of the New York State Bar Association International Section. Mr. Galligan was recognized for Trusts & Estates Law. He practices primarily in the areas of domestic and international estates and trusts, U.S. and cross-border estate and income tax planning, private international law and immigration. He focuses on complex estate planning and the administration of U.S. and non-U.S. trusts, estates and other wealth transfer and wealth preservation vehicles. Mr. Galligan is a Fellow of the American College of Trust and Estate Counsel, an Academician of the International Academy of Estate and Trust Law and a member of the Society of Trust and Estate Practitioners (STEP).
Elliot Wiener, recognized for Family Law, is Chair of the Matrimonial & Family Law Practice. Mr. Wiener represents clients in matters of divorce, custody, visitation, support, pre- and post-nuptials, and related matters. He is a member of the Executive Committee of the Family Law Section of the New York State Bar Association. He served as Co-Chair of the Matrimonial Law Section of the New York County Lawyers' Association for three years, is a past Co-Chair of the Interdisciplinary Forum on Mental Health and Family Law, and was a member of the Legislation Subcommittee of the Matrimonial Committee of New York City Bar Association, which spearheaded the effort to reform the "fault" requirement of the New York's divorce laws.
Senior Counsel, Howard Bindelglass, was recognized for Trusts & Estates Law. Mr. Bindelglass' trusts and estates practice includes heavy emphasis on estate planning. For twenty years, he was an Adjunct Professor of Law at New York University School of Law. He is a former law assistant in the New York Surrogate's Court, Queens County, and a former Fellow of the American College of Trust and Estate Counsel.
Published by Woodward/White since 1982, Best Lawyers® is a "guide to the top legal talent in the U.S.". The annual Best Lawyers® listing is based on the reviews of thousands of peers across a wide variety of practice areas and geographic regions. Attorneys ultimately chosen as "Best Lawyers" must be in good standing with the ethics committee of their state bar association.
About Phillips Nizer LLP:
Phillips Nizer LLP has been engaged in a wide-ranging practice of domestic and international law for over 85 years. Established by world-renowned trial attorney Louis Nizer, the firm's principal office is in Manhattan, with additional offices in Garden City and East Hampton, Long Island, and Hackensack, New Jersey. To learn more about Phillips Nizer LLP and its "Best Lawyers" honorees, please visit: http://www.phillipsnizer.com.