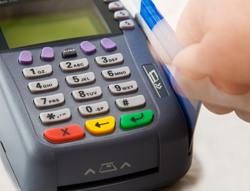 The new format will help readers make informed decisions about which services are best for them.
Ogden, UT (PRWEB) August 28, 2013
A good credit card processing service provides a merchant account that enables both companies and individuals to accept credit and debit cards. TopTenREVIEWS has recently overhauled its credit card processing reviews, rating, ranking and comparisons of the best credit card processing companies.
"We're very proud of our credit card processing review," said Lecia Monsen, Editorial Director of TopTenREVIEWS. "The new format will help readers make informed decisions about which services are best for them."
The Top 3
Flagship Merchant Services
For six years running, Flagship has taken the TopTenREVIEWS Gold Award for credit card processing services. This is due to its high approval rating, low fees and paperless application process.
Merchant Warehouse
The holder of the number two spot has a reputation for excellent customer service. Merchant Warehouse also offers customers multiple options to get started with the service.
National Bankcard
National Bankcard concentrates on building long-term relationships with its customers. The service has no contracts and strong security. It has one of the widest selections of equipment and services, and its rates are among the lowest in the industry.
Complete Credit Card Processing Review
What Makes a Top-Notch Credit Card Processing Service
Average Approval Rating
This refers to the percentage of applicants who are approved for a merchant account with the top credit card processors. Services with high approval rates are generally more accommodating to business owners.
Cost per Month
This refers to the ongoing cost of doing business with a credit card processor. The best merchant account services have low monthly fees and are clear about other fees and charges up front.
Start-Up Cost
This is the initial cost to set up a merchant account through a credit card processor. Services that charge too much set up a merchant account through a payment gateway should be avoided.
Account Set-Up Time
The best credit card processors should have your merchant account up and running within one day, or two at the most.
Customer Service
Good customer service is important because if there's a problem with a payment or a chargeback, your customers may not be able to afford to wait.
Internet Based Features
Online virtual terminals coupled with access to your merchant account and payment gateway online are critical considerations when you choose a credit card processor.
POS/Swiper Features
The best merchant account services have a wide selection of point-of-sale equipment, card swipers and keypads for merchants to choose from.
At the end of the day, the best merchant account is one that you don't have to worry about once you set it up. All of the services reviewed by TopTenREVIEWS have that status.
The full review can be found at:
http://credit-card-processing-review.toptenreviews.com/