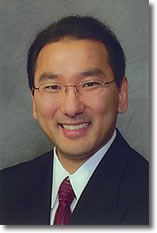 Fremont, CA (PRWEB) August 27, 2013
Women who are pregnant and suffering from gum disease may be able to improve their chances of having a healthy birth by receiving gum disease treatment from Dr. Colin Yoshida. Women with periodontal disease may have a heightened risk of giving birth to a baby with a low birth weight. The laser gum surgery that Dr. Yoshida offers, called the Laser Assisted New Attachment Procedure (LANAP), is safe during pregnancy.
Studies have indicated a correlation between periodontal disease and the likelihood of a baby being born with low weight. Low birth weight babies may suffer from early health issues such as respiratory and heart problems, and even later in life, they may have a greater risk of developing chronic diseases such as stroke and heart disease. Low birth weight is not an exaggerated or remote concern; an estimated ten percent of babies born in the U.S. suffer from this condition. Although the potential link between gum disease and low birth weight is not well understood at this time, it is best for pregnant women to eliminate as many risk factors as they can during pregnancy.
Pursuing some form of gum disease treatment is beneficial for anyone with the condition, but may be especially important for women who are expecting. Patients can visit Dr. Yoshida's website or call his office to set up an appointment or learn more about the health problems associated with periodontal disease.
About the Practice
Fremont Dentistry is a general practice offering personalized dental care for patients in Fremont, CA. Dr. Colin Yoshida graduated from University of the Pacific School of Dentistry and is part of one percent of dental professionals providing the only FDA cleared laser procedure for gum disease treatment. To learn more about Fremont Dentistry and their dental services visit their website at http://www.fremontdentistry.com and call (510) 648-3184.