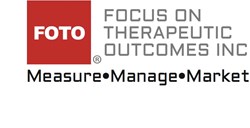 The new feature will allow for a more refined risk-adjustment for post-surgical patients.
Knoxville, TN (PRWEB) August 29, 2013
Focus On Therapeutic Outcomes, Inc., FOTO, has added a new tracking feature for surgical procedures. The feature includes a drop down list of common surgical procedures for each body part. It may be entered when a patient episode is created or any time until the patient episode is discharged.
The feature was developed by FOTO in conjunction with a focus group of 9 rehabilitation clinicians treating patients in hospital-based outpatient clinics or private practices.
The new feature will allow for a more refined risk-adjustment for post-surgical patients, tracking not only the number, but also the complexity of the surgery. In addition this will allow for outcomes reporting by surgical procedure.
The intent of the surgical list is to incorporate an efficient and standardized process that is easy for client input/documentation and one that will not require clinicians to research an appropriate ICD9 / ICD10 code to log the surgical intervention that has resulted in the referral of the patient for services. The hope is that by making this process easier, detailed post-surgical intervention information will be captured to provide the data needed to review for risk-adjustments and/or comparisons with analogous episodes for more precise predictor information in our reporting based on the type of post-surgical treatment is being provided (ie: total knee compared with a repair, etc.).
About FOTO:
FOTO is a Knoxville, TN, based corporation that has been continuously improving solutions that efficiently and reliably measure and report functional outcomes for the Rehab industry for 20 years. FOTO's web-based solutions are risk-adjusted to enable fair and accurate measurement and predictions of the expected improvement in a patient's functional status. Approximately 5 million patient surveys have been compiled in the FOTO database, and researchers have utilized FOTO data to publish over 85 articles on functional outcomes in refereed medical journals. These publications have led the way in enhancing the science of measuring outcomes and the use of outcomes in payment methodologies. FOTO is considered the standard in measuring functional outcomes in Rehabilitation.
For detailed information on the new feature or to learn more about FOTO's products and services, visit FOTO or contact Judy Holder at 1-800-482-3686 x238