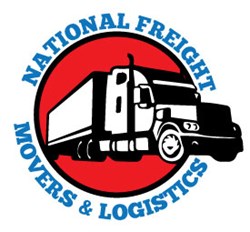 100percentfreightbroker.com is launching a business model to help save businesses in the logistics industry.
Tucson, AZ (PRWEB) August 29, 2013
100percentfreightbroker.com, a subsidiary of National Freight Movers & Logistics, is launching a business model called "NFML Agency" on October 1st that can help thousands of business owners in the logistics industry and likely save thousands of businesses from leaving the logistics industry.
Company President Terry Higgs explains, "Our cutting-edge branch/agent program has been designed to meet the ever changing needs of the transportation and logistics industry and enable our agents to develop their 'own' significant businesses in all corporate and consumer sectors. As one of the fastest growing non-asset based sales organizations in the country, NFML affords you the opportunity for a long-term successful career as a part of a successful, dynamic team."
The timing of the NFML Agency launch coincides with skyrocketing bond costs in the logistics industry. Businesses now required to carry a ten-thousand dollar bond will soon be required to have a 75-thousand dollar bond. Higgs says NFML Agency is a great alternative for business owners who cannot afford the big dollar bond. "We are offering business owners the opportunity to join 100percentfreightbroker.com and pay a monthly fee and keep 100 percent of their commissions. In plain terms, businesses can operate under our bond and not have to stress about the huge cost of getting bonded."
NFML Agency also provides sales team development, lead generation, industry training and development, email marketing, automated LTL rating system from up to 15 different carriers, customized website, individual 1-800 business/fax number, and daily pay.
You can learn a lot more about this business opportunity by visiting http://www.100percentfreightbroker.com or call Terry Higgs and his team of professionals at (877) 559-5455.
Terry Higgs is also featured in a radio interview talking all about NFML Agency and how it can help save businesses. Listen to the interview at the following YouTube link http://www.youtube.com/watch?v=NNpglGHX87Q&feature=youtu.be/.
Our radio press release is available at this link: http://www.youtube.com/watch?v=puRckLNmDnc&feature=youtu.be/.
Please direct media inquiries to Troy Wilde at (480) 353-7798 or email customnewsservice(at)gmail.com or visit us online at http://www.customnewsservice.com/.