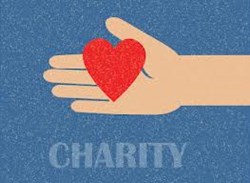 It's always a good thing to give help to people in need, this is our way of doing so.
Lordship, Connecticut (PRWEB) August 29, 2013
All services are being volunteered nationwide for charitable organizations by online presence developer O.P. Builder beginning September 21st, 2013 on an ongoing basis. Complimentary website design and management, customized Google AdWords Campaigns and management, $100 Google Advertising credit, directory and map listing services, social media establishment and postings, content creation, and Google Analytics setup are available as a way to help create awareness for charitable causes and raise funds.
The offered services will leverage internet marketing and online presence as they have become one of the most cost effective ways of getting a message out to the public. The online marketing company will provide professionally designed and managed online presence. O.P. Builder will effectively present charities and communicate messages to the general public about charitable events, auctions, and fundraisers in hopes of garnishing turnout and support.
O.P. Builder's perspective is that charities are in the business of donating their proceeds and that it is the right thing to do to relieve them of having to pay for these services.
"It's always a good thing to give help to people in need, this is our way of doing so. As an online presence developer this is what we can offer and we're happy to do it," said Michael Hamill, O.P. Builder's founder.
O.P. Builder is a member of Google Engage and Google AdWords Qualified. O.P. Builder is headed by Michael Hamill who is an online presence professional with experience working for Hearst Media as a Digital Media Consultant and with a range of clients small and large.
Charity representatives are encouraged to contact O.P. Builder via phone or email to begin communication about what they are currently doing and how O.P. Builder can help. O.P. Builder will completely build an online presence or deliver individual services.