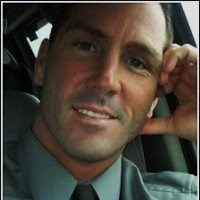 'Working so closely with Chris Brown and Xzibit is a pleasure.' - Jeff Ward, VP Sales North America
Phoenix, AZ (PRWEB) August 28, 2013
The Bonita Spirits Company, co-owned by Alvin "Xzibit" Joiner and makers of the award-winning Bonita Platinum, announced today the appointment of Jeff Ward as their new Vice President of Sales, North America.
As one of the fastest-growing spirits companies in the United States, Bonita Spirits attributes much of their quick success to a focus on sales across the organization. Jeff Ward, with a strong background in outside sales training and leadership, has now joined forces with the company to take the brand to the next level.
"I am so excited to be a part of this incredible company. Working so closely with Chris Brown and Xzibit is a pleasure. Bonita Spirits is growing so quickly, and has such amazing potential, I am very excited about the opportunities we will have moving forward." Jeff Ward, Vice President of Sales for North America at The Bonita Spirits Company
Bonita Platinum has already won 5 awards in 2013 for their blanco, and is currently distributed in 23 states across the US. With Ward driving the sales team, the company expects to secure distribution in 50 states by the end of 2013 with active sales representatives promoting the product in every region.
"We're very excited to have Jeff Ward come on as our new VP of Sales for North America. His experience brings a lot to our outside sales team, and his passion for the product really helps bring the team together. Our company is growing very, very quickly, and having him as a part of our team will only accelerate that growth." – Chris Brown, Founder and CEO of The Bonita Spirits Company
Bonita Platinum is now available in several states and in select locations internationally. Consumers can visit http://bonitaspirits.com/where-to-buy/ to find a local or online retailer, or contact their favorite establishment to request the product.
The Bonita Spirits Company is one of a select group of celebrity owned spirits in the world. The company was founded in 2010 by Chris Brown, former commercial pilot and accomplished entrepreneur. Bonita Platinum is an ultra-premium luxury brand; the world's only five-times distilled tequila. For more information on the Bonita Spirits Company, please visit http://www.bonitaspirits.com.
Xzibit (Alvin Joiner) is a multi-platinum recording artist, actor and television personality, born in Detroit, Michigan, where he began rapping at a young age. He went on to build a solid career with projects alongside such big names as Eminem and Snoop Dogg. Already well-established and critically acclaimed, Xzibit was recruited by famed producer Dr. Dre to join the all-star cast of Dre 2001(1999). An accomplished actor and television host, he can also be seen in films like 8 Mile (2002), Derailed (2005) and XXX: State of the Union (2005). His newest film is Seal Team Six: The Raid on Osama bin Laden.