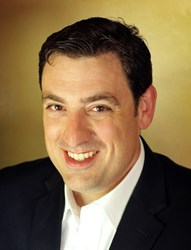 Corte Madera, CA (PRWEB) August 28, 2013
NanaWall Systems announces the hiring of Luke Mefford as national manager, Residential Builders Program. Mefford will promote NanaWall Systems' Residential Builders Program by developing relationships with builders throughout North America.
The Residential Builders Program is designed to offer builders the ability to maximize their residential developments with the use of NanaWall opening glass wall systems. The program offers specialized delivery choices, customization options and on-site support and service.
"Luke's extensive background in sales and familiarity working with top-level architects, designers and key professionals make him an exceptional candidate for this position," says NanaWall Systems CEO Ebrahim Nana.
Previous to his employment with NanaWall Systems, Mefford was sales director, Western United States for Figueras International Seating. In this position, Mefford strategically supported architects and designers by incorporating premium and luxury seating systems into corporate, educational, government and professional sports venues.
Mefford attended St. Louis University in Missouri and earned a degree in marketing and economics. He lives with his wife and children in Peoria, Illinois where he enjoys watching his sons compete in various sporting events. A cooking enthusiast at heart, Mefford also takes pleasure in cycling.
About NanaWall Systems
With 25 years of experience and more than a million opening glass panels installed worldwide, NanaWall Systems is the industry leader, trusted by architects, design professionals and homeowners. Providing precision engineered opening glass wall systems, the NanaWall product line offers countless style options, unsurpassed durability and superior performance—all based on a foundation of rigorous testing, research and innovation.
NanaWall Systems is located in Corte Madera, California, with 22 showroom and design studio locations across North America. NanaWall Systems is the exclusive North American partner of Solarlux Germany, the world leader in operable glass wall technology. For more information, visit nanawall.com or call 800-873-5673.