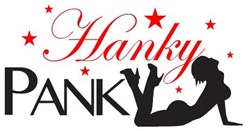 Redwood City, CA (PRWEB) August 28, 2013
The Hanky Panky Club, Redwood City's only adult entertainment club, recently settled a California Department of Alcoholic Beverage Control ("ABC") accusation for various alleged violations of ABC rules related to dancing and costumes. As part of the settlement, the Hanky Panky agreed to a twenty-day suspension of its alcoholic beverage license starting Thursday, August 29, 2013, but will remain open during the entire period and will offer non-alcoholic beverages with topless entertainment. The alternative would have been an administrative hearing that Hinman & Carmichael LLP, the law firm representing the Hanky Panky, estimated would have required twenty or more days of hearing time and a two-to-three year appeal period.
The ABC conducted a three-month investigation of the Hanky Panky Club at significant state expense using a large male undercover team of ABC investigators. The investigation, during which investigators spent thousands of dollars on alcoholic beverages and lap dances from Hanky Panky dancers, was based on one anonymous complaint to the ABC district office in San Francisco. The ABC charged alleged violations of the rules that regulate the conduct and attire of entertainers and patrons in alcohol-licensed premises. There were no allegations of prostitution, disorderly conduct or drug use, nor were there complaints from the San Mateo County Sheriff's Department, the law enforcement agency regulating the Hanky Panky in the unincorporated North Fair Oaks district of Redwood City.
"I run a good, clean, honest business, where adults twenty-one and over can have a drink and enjoy topless entertainment," said Debbie Torres, the Hanky Panky's owner. "My dancers are not prostitutes and we are extremely vigilant in preventing drug activity. I have worked very hard to comply with the ABC rules and believe I was unfairly targeted because I am a small independent club and a woman. The San Mateo County Sheriff's deputies do regular bar checks at the Hanky Panky and consider us a no trouble spot. They have praised my security staff over the years for the great job they do."
John Hinman, of Hinman & Carmichael LLP, explained, "These ABC regulations were originally written to prohibit actual live sex acts and lewd activity that became popular in the 1960's in alcohol venues. These rules, which haven't been updated since 1970, prohibit any person from performing live sex acts or simulating sex acts, but they also prohibit dancers from touching themselves or simulating it, and any person, either dancer or patron, from touching others on the breasts or private parts, whether clothed or unclothed." Hinman continued, "That's essentially an ABC ban on all sexually suggestive dances, lap dances and couples dancing in nightclubs. And these rules apply to all on-sale licensees, not just topless entertainment clubs."
"Right now the ABC could walk into any nightclub or topless entertainment club in the state and observe conduct and attire that violates these ABC rules as written," said Rebecca Stamey-White of Hinman & Carmichael LLP and the lead attorney for the club. "The rules are just not in line with what our society's morals and expectations are regarding entertainment and behavior among consenting adults, nor are they enforced in a consistent manner across all on-sale licensed premises in the state."
The settlement includes a special ABC-conducted training on the rules pertaining to the attire and conduct of entertainers, along with a meeting between Torres, her attorneys and senior ABC leadership to clarify the Department's interpretation and enforcement of ABC rules.
"I welcome the opportunity to meet with the ABC. I have been waiting for this conversation for eighteen years and would not have agreed to a settlement without it," said Torres. "The truth is, the ABC does not have rules specifically regulating topless entertainment, but I believe that in this climate of communication, we can refine the rules that apply to my industry."
"Our view is there should be rules that adequately protect the public from criminal activity, but do not adversely affect the freedom of expression through sensual dance and lap dances," said Hinman. "We plan to file a petition to revise the rules on behalf of the Hanky Panky and all on-sale licensees in the state."
About the Hanky Panky Club
For over twenty years, the Hanky Panky Gentlemen's Club has served the Redwood City community as the only topless entertainment club in the area with a full bar, live DJ and pool table. The Hanky Panky features main stage pole dances, private topless dances, lap dances and conversation with sexy female entertainers. For more information, please visit: http://www.thehankypankygentlemensclub.com
Contact:
Rebecca Stamey-White or John Hinman, Hinman & Carmichael LLP
260 California Street, Ste 700, San Francisco, CA 94111
415-362-1215, rstamey-white@beveragelaw.com; jhinman@beveragelaw.com
###