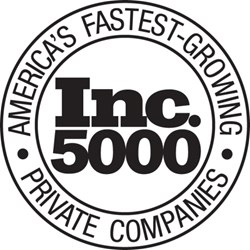 Today, we have grown to a staff of nearly 100, and are helping hundreds of clients achieve exactly what we first set out to do.
Appleton, WI (PRWEB) August 29, 2013
With the 2013 Inc. 500|5000 list recently published, Cypress Benefit Administrators was ranked #38 in terms of growth for the Top 100 Insurance Companies in the United States. The third party administrator – headquartered in Wisconsin and operating from additional locations in Nebraska, Colorado and Oregon – grew 54% over the last three years and added 34 new jobs.
Cypress was also honored in the #65 position among the Top 100 Wisconsin Companies, and is the only TPA in the state to make the Inc. list.
In what can be considered three of the most challenging years on record in the history of the U.S. economy, this recognition comes after studying 2009-2012 data from private companies across the nation. It showcases those that were able to achieve growth amidst such hard times.
Inc. editor Eric Schurenberg explained the 500|5000 recipients as "hidden champions of job growth and innovation, the real muscle of the American economy."
Cypress president and CEO, Tom Doney, said the Inc. honors come as a result of 13 years of hard work, creativity and innovation. "We started in 2000 as a team of eight people who had a vision to offer an affordable alternative to the traditional group insurance plan." He added, "Today, we have grown to a staff of nearly 100, and are helping hundreds of clients achieve exactly what we first set out to do."
Doney attributes much of the company's continued growth to identifying – and implementing – a health benefit solution that works for each employer-client instead of one designed to accommodate the masses. He said, "With the services that make up The Cypress Solution, clients are able to build the individual employee benefit plan that best suits their own work population."
Among all of the companies named to the 2013 Inc. 500|5000 list, an estimated 520,000 jobs were created in the last three years alone. As for the jobs created at Cypress, Doney explained that the new positions are positive in that they help provide better, more responsive customer service and give a boost to the local economy.
The Inc. acknowledgements come shortly after Cypress received a 2013 Business of the Year Award from the Fox Cities Chamber of Commerce & Industry and a Gold Well Workplace Award from the Wellness Council of America.
Since starting business in 2000, Cypress Benefit Administrators, a privately held company headquartered in Appleton, Wis., has evolved into more than a third party administrator (TPA) by pioneering the way toward cost containment in health benefits. Cypress is the country's first TPA to bring claims administration, consumer driven health plans and proven cost control measures together into one package. Its customized employee benefit packages combine an appropriate mix of health insurance options that allow for adaptability to the ever-changing healthcare environment and that make sense for employers of 50 to 18,000 throughout the United States. For more information on Cypress Benefit Administrators with offices in Portland and Salem, Ore., Omaha, Neb. and Colorado Springs, Col., visit http://www.cypressbenefit.com.