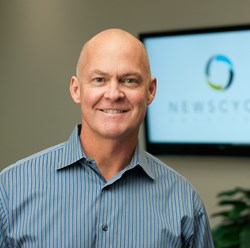 I am excited about the future and what we can do together for the news media industry.

Talin Bingham
CTO
NEWSCYCLE Solutions
Springville, Utah and Tampa, Florida (PRWEB) August 28, 2013
NEWSCYCLE Solutions has announced the appointment of Talin Bingham as the company's chief technology officer, effective immediately. In this position, Talin will oversee the world-wide growth, strategic direction, development, and execution of new and existing media publishing technologies.
Talin joins the executive team at NEWSCYCLE Solutions, which was formed by the recent merger of DTI and Saxotech. Talin brings over 25 years of technical leadership experience to NEWSCYCLE Solutions. During his career Talin has provided a critical strategic and tactical management skill-set to world-wide corporations focused on new computing architectures and development processes. His diverse experience includes software engineering and management roles in aerospace, robotics and enterprise SaaS applications. Talin most recently served as CTO at SirsiDynix, where he led the company's development of enterprise-class software that transformed digital and physical libraries for 10,000 customers in 70 countries.
"We are very pleased to welcome Talin to NEWSCYCLE Solutions," said Dan Paulus, president, NEWSCYCLE Solutions. "First of all, it's always good to have a 'rocket scientist' on your team. Talin has an incredible track record of building great development organizations that, in turn, built great products for customers ranging from the Boeing 777 to global enterprise networks. He brings exceptional leadership and relevant business experiences that will help us deliver breakthrough technologies to our customers."
"I am excited about the future and what we can do together for the news media industry," said Talin. "Looking at the rich histories of DTI and SAXOTECH, I am more than optimistic that NEWSCYCLE Solutions, as a united company, has the talent and expertise to develop transformational solutions for our customers."
Talin is a Utah-state native and holds a Bachelor of Science degree in computer science.
About NEWSCYCLE Solutions
NEWSCYCLE Solutions™ delivers the broadest range of technology solutions for the global news media industry, including content management, digital advertising, circulation, and audience relationship management. The company's innovative solutions and professional services help media organizations engage audiences through Web, print, mobile, and social media channels. NEWSCYCLE Solutions helps more than 3,000 publishers around the world compete for audience and revenue across the entire media landscape. The company's US offices are in Florida, Maryland, Minnesota and Utah; with international offices in Australia, Canada, Denmark, Germany, Norway, Panama, Sweden, and the United Kingdom. For more information, go to: http://www.dtint.com or http://www.saxotech.com.