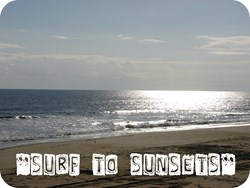 Dennis' knowledge of Virginia Beach oceanfront properties helped us immensely.
Virginia Beach, VA (PRWEB) August 29, 2013
Virginia Beach oceanfront real estate continues to be a sought out location for both owner occupants and investors seeking homes or condos near the resort or beach areas. The robust 2013 oceanfront luxury real estate market is improving, properties are selling states Dennis Blackmore of Creed Realty Virginia Beach.
Recently, home and condo sales in Virginia Beach have increased indicating an uptick with buyers seeking primary, second, or rental investment properties. The North End, Sandbridge, and Croatan offer some of the best oceanfront/beach homes available on the East Coast, while the actual "resort area" features more condos from simple to luxury.
Many "mega" homes are located on the oceanfront on the North End (Oceanfront Ave), Sandbridge, and Croatan. These homes feature all the amenities such as large square footage, pools, easy access to the beach, and spectacular views. All three locations are popular with rentals during the Virginia Beach summer months.
Home and condo oceanfront buyers who want a quieter, more relaxed atmosphere would best be suited with the North End or Sandbridge areas of Virginia Beach.
The North End is populated with both older style and the newest contemporary types of homes and condos. Nearby is First Landing State Park. The North End home and condo site is available here for viewing.
Sandbridge Beach is away from the busy resort strip and offer large, oceanfront homes which are popular rentals. Sandbridge sales have seen a big resurgence this 2013 year. Sandbridge Beach has its own dedicated page for home and condo buyers available now.
Croatan is popular with the local population as its oceanfront offers some of the best surfing and nearer the actual resort area of Virginia Beach. Those buyers/investors seeking oceanfront "boating" opportunities would better be served with Croatan with its close proximity to Rudee Inlet. Interested Croatan buyers can see all homes at this dedicated webpage.
About: Dennis Blackmore is an Agent Owner/REALTOR(R) with Creed Realty Virginia Beach specializing in oceanfront and Sandbridge Virginia Beach real estate. Potential second home or investment buyers can search all Virginia Beach oceanfront home and condos at this dedicated site. Contact him here for more information or showings on fine homes and condos.