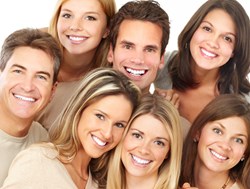 Let us create a beautiful healthy smile for you and your family!
Irvine, CA (PRWEB) August 29, 2013
As a 20-year practicing dentist in Orange County, Dr. Masi Hashemian is happy about the online technology that broadcasts her great work to patients in the region. "I love the new site for Park Place Dentistry. It helps my clients – and those who are looking for a dentist – to better understand how I can care for their unique needs." Today, she announces the public launch of the medical practice's dynamic, interactive website. Dr. Hashemian and her staff have been working closely with project manager, Matt Zamani of Dynamo Web Solutions – a top design and marketing team from Irvine, California – to create the new official website. The dentist is delighted to expand her medical center's online marketing portal, as well as connect to her cherished clients.
"If you're looking for a dentist in Orange County, you have a lot of information to sift through," says Zamani. Much of the site includes pertinent content to catch patients' attention through online search engines. He made the site clean and simple, enabling users to zip amongst the few options along the menu bar easily. On the site, users can review PPD's medical philosophy about conservative treatments, new patient information, blogs and articles, as well as "smile gallery" that allows users to see before and after photographs of past patients' teeth. The site also features special online-only discounts that enable patients to save greatly on their total treatment bill, as well as online appointment booking.
The mission of Park Place Dentistry is to achieve optimum oral health for all of its patients through the use of the most advanced techniques and new technologies available. PPD is committed to all of its patients, providing them with the best and healthiest looking smiles in town.
The Park Place Dentistry team is available for both mainstream national and regional online, print, radio and television interviews. Images and information about PPD are available on:
http://parkplacedentistry.com/
Contact:
Dr. Masi Hashemian
Park Place Dentistry
2981 Michelson Dr., Suite B
Irvine, CA 92612
Telephone : 949-251-0011
http://parkplacedentistry.com/