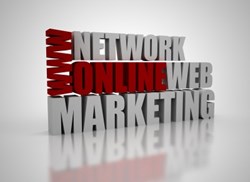 New York, New Jersey, Wilmington DE, Philadelphia, Chicago (PRWEB) August 28, 2013
Many business owners get frustrated when they don't see their website get top Google rankings for their targeted keywords when the fact is it very well could take months or up to a year to see any top ranking results for highly competitive keywords. However there are several other ways to drive traffic to their website and get their Company Name/Brand on Google page #1. The following are just some of those ways:
Article Submission is a great way of generating web traffic quickly and also get high quality backlinks that will improve a website's ranking on search engines result pages (SERPs).
The benefits of article submission include:

Get targeted organic traffic from visitors who read the articles at the directories.
Generate one-way links to a website to improve SEO rankings.
Guaranteed listing on article directories with high Page Rank for maximum exposure.
Submission to niche directories to build your brand and drive targeted traffic to your website.
The articles submitted to the directories should be optimized to rank for various keywords and avoid using software or other black hat methods to submit your articles. It is not difficult to manually submit an article and if it is a compelling article and rich in content it will more than likely get picked-up by several additional media sites.
Online Video Submissions help to build brand awareness, improve customer support and generate qualified leads that can convert to sales. This is an inexpensive and effective lead generating avenue that will increase web traffic to a website and is an asset for any company that knows how to use it. Also a quality video properly titled could get ranked on Google's page #1.
Blogging consistently is an effective way to keep an audience engaged with your brand to educate them by using high quality blog posts. Providing value consistently is crucial to keeping readers coming back for more. However, creating compelling blog posts can be tiresome and takes time. Start out by setting a goal of blogging 2 to 3 times a day.
Posting content rich quality blogs will:

Keep traffic flowing to your website through highly optimized blog content.
Generate traffic and leads to your website through your content.
Improve your website's search engine ranking through link building.
The above are just some simple tips on how to increase traffic to your website. For more information contact ProfitSearch at (302) 383-8030 or http://www.profitsearch.net