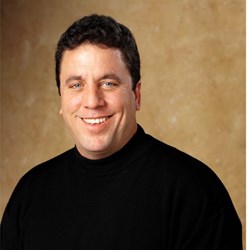 As B2B companies develop online marketing strategies, Pedowitz Group ensures they stay current with the latest advancements across SEO, paid search, social media, and mobile.
Atlanta, GA (PRWEB) August 28, 2013
The Pedowitz Group, the global leader in Revenue Marketing ™, continues to expand its Integrated Revenue Marketing practice with a new Integrated Revenue Marketing - Search Services offering, including Search Engine Marketing (SEM) and Search Engine Optimization (SEO).
Revenue Marketers® are looking for new ways to drive leads through SEM channels and then attribute revenue results to marketing spend. The Pedowitz Group Search Services help companies convert search traffic into tangible revenue results, enabling them to allocate marketing budgets into tactics that really work.
TPG's highly experienced Revenue Engineers ensure that you are keeping up to date with new SEO algorithms, regulations and best practices, and implementing new changes such as Google Authorship, Rich Media and more, both on and off your web site. We provide clear insight into which search marketing campaigns are converting into sales opportunities, connecting search efforts with measurable revenue impact to bring value to the business.
"Search Engine Marketing (SEM) strategies and regulations have changed dramatically in the last year. As B2B companies develop online marketing strategies, The Pedowitz Group will ensure they are keeping up with the latest advancements across SEO, paid search, social media, and mobile, and ensure that their search spend is measured in funnel conversion, not just site conversion," said Bruce Culbert, Chief Service Officer at The Pedowitz Group. "Search is a natural extension of our award-winning integrated revenue marketing services."
TPG clients have won more than 30 major industry awards for driving revenue from marketing and are recognized as the best in the business.
About The Pedowitz Group – Connecting Marketing to Revenue™
The Pedowitz Group, an Inc. 500 company, is the world's largest full-service Revenue Marketing Agency. A two time Pacesetter winner, The Pedowitz Group helps global clients transform their marketing organizations from cost centers to revenue centers by assessing and optimizing six controls: strategy, people, process, technology, content and results. As the authority on Revenue Marketing Transformation™, the company has helped over 1,100 clients begin the journey to driving predictable, repeatable and scalable revenue results. The Pedowitz Group customers have won over 30 nationally recognized awards for their Revenue Marketing excellence. For more information on how The Pedowitz Group helps clients become successful Revenue Marketers®, visit http://www.pedowitzgroup.com/ or call us at 855-REV-MKTG or visit Revenue Marketer Blog.
# # #
Editorial Contact:
Elizabeth Fairleigh
thE Connection, Inc.
404.874.4562
Elizabeth@EConnectionPR.com