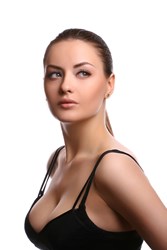 Mission Viejo, CA (PRWEB) August 29, 2013
For those who seek cosmetic surgery in Orange County, Crown Valley Outpatient Surgical Center, a top ambulatory surgery center in Southern California, has recently expanded its facility to include the specialty Crown Valley Cosmetic Surgery Center. This new division offers a plethora of leading cosmetic procedures, ranging from tummy tucks to breast augmentation. To help interface directly with new clients, top website design team, Dynamo Web Solutions, has created the company's extensive, colorful and easy access website.
Cosmetic surgery in Orange County has experienced a wave of great positive change in the last few decades – thanks to the advent of ambulatory surgery centers. The CVOSC's success rate and frequent cosmetic procedure requests prompted the center's leading medical team to open Crown Valley Cosmetic Surgery Center. "Here we can focus on cosmetic procedures and even complementary surgeries that will save time and lessen risk for the patient," says Dr. Shad. The center is known for its select group of distinguished surgeons and its modern configuration. The center offers a wide variety of cosmetic procedures that include everything from body contouring and chin implants to Lap-Band surgery and liposuction.
To help promote the opening of the new cosmetic surgical center, the CVOSC hired top website design and online marketing firm Dynamo Web Solutions, headed by lead designer Matt Zamani. Zamani worked closely with the medical staff and administration to create a truly user-friendly site that enables cosmetic surgery clients and visitors to review procedures, learn about medical staff, and even review financing options. The colorful, interactive site also offers users several videos about procedures and CVCSC as a preview before visiting the center. Many procedure discount specials are offered directly through the site to save patients money on the final cost of their surgery.
The Crown Valley Outpatient Surgical Center and the Crown Valley Cosmetic Surgical Center provides patients with the very latest in outpatient surgical medical support in the Orange County area. Their highly seasoned and licensed surgical staff has been in practice collectively for over one hundred years, providing successful surgical outcomes for thousands of happy and healthy surgical care patients in Southern California. Based in Mission Veijo, the CVOSC and the CVCSC services patients throughout greater Southern California.
The CVOSC and CVCSV medical teams are available for both mainstream national and regional online, print, radio and television interviews. Images and information about CVCSC are available on: http://crownvalleycosmeticsurgery.com