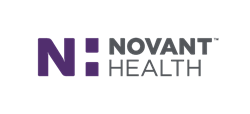 Our rollout was an integrated, methodical process, and the results show.
Winston-Salem, N.C. (PRWEB) August 28, 2013
Novant Health completed its electronic health record rollout at its physician clinics this summer – three years ahead of schedule and under budget. The medical group, spanning from Virginia to South Carolina, now has 343 clinics and 1,441 providers live on its electronic practice management system and 316 clinics and 1,205 providers using its electronic health record.
"Our rollout was an integrated, methodical process, and the results show," said R. Henry Capps, Jr., M.D., co-chief medical information officer for the medical group. "In two years, we brought more than 240 clinics from paper charts to an electronic health record, converted 28 different electronic health record systems our clinics were already using, and consolidated more than 100 billing offices into one. This is a huge win for our organization and, most importantly, for our patients."
Novant Health patients now have one record that can be seamlessly accessed across all medical group practices, empowering connectivity and improving Novant Health's ability to exchange information within the system. This ability has numerous benefits to patients including enhanced patient safety through streamlined workflows, integrated decisions support and reminders for health maintenance, as well as increased operational efficiency and maintained affordability through immediate access to medical records, and a reduction in paperwork and printing costs.
"The implementation of the electronic health record at my clinic changed the way we do things – in a good way," said Keith Griffin, M.D, co-chief medical information officer for the medical group. "By providing safety features such as an easily accessible patient history, prompts when an immunization or routine screening is needed, and disease-specific reminders for labs, medications and other tests, the system enables us to focus even more on providing high quality care for our patients."
In addition to providing streamlined, comprehensive care, one of the most significant patient benefits of the new electronic health record comes from MyChart – a feature that allows patients to access their medical record online. More than 185,000 Novant Health patients use MyChart, which offers them the ability to:

Review personalized health information.
Email and send photos to their care team.
Request prescription renewals.
Schedule and manage appointments.
Complete an e-visit for four non-critical symptoms.
View laboratory test results.
Pay bills online.
"MyChart truly has made healthcare simpler and more convenient, and patients are taking to it," said Dr. Capps. "In the last year alone, 12,682 online appointments were made online through MyChart."
While patients enjoy the ease of use for MyChart, its benefits extend beyond convenience – it's a tool that improves patient safety, as well.
"A few months ago, a Novant Health patient came to me and said because she was able to see her prescriptions on MyChart, she realized her pharmacy filled the wrong dosage of her medication." Dr. Capps stated. "It's stories like these that reinforce the all-around patient benefits offered by the electronic health record."
Despite the immense success of the medical group's rollout, it did not come without challenges.
"We had to identify and overcome a variety of unique issues related to the size and scope of our medical group, such as the logistical challenges related to our expansive geography and the incorporation of multiple specialties into one system," Dr. Griffin explained. "Additionally, we had to address the best way to teach users with varying levels of computer skills how to use the electronic health record. Now that the rollout is complete, we can begin focusing on system optimization and new features that will be available for our patients."
With the medical group up and running on the electronic health record, Novant Health will continue its rollout to all facets of the organization this fall when Novant Health Presbyterian Medical Center in Charlotte, N.C. becomes the first of its 14 medical centers to go-live on the system. Once the acute care rollout, scheduled for four years, is complete, Novant Health patients will truly have a single patient record.
"One patient, one record, is our ultimate goal," said Dr. Griffin. "Novant Health is committed to making healthcare easier, simpler and more affordable, and our electronic health record is helping us deliver on this promise."
About Novant Health
Novant Health is a four-state integrated network of physician practices, outpatient centers and hospitals that deliver a seamless and convenient healthcare experience to our communities. The Novant Health network consists of more than 1,100 physicians and 24,000 employees who make healthcare remarkable at more than 450 locations including 14 medical centers, three hospitals, and hundreds of outpatient facilities and physician clinics. Headquartered in Winston-Salem, NC, Novant Health is committed to making healthcare remarkable for our patients and our communities serving over four million patients annually. In 2012, Novant Health provided more than $545 million in community benefit including charity care and services. Novant Health is one of the top 25 integrated health systems in the United States and was named a top 50 Best Places for Diverse & Women Managers to Work by Diversity MBA Magazine.
For more information, please visit our website at NovantHealth.org. You can also follow us on Twitter and Facebook.
###