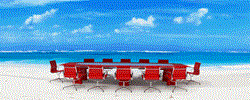 We believe there is a real need for wellness incentive programs on a nationwide level.
Atlanta, GA (PRWEB) August 28, 2013
Loyaltyworks, an Atlanta-based provider of sales incentive programs, customer loyalty programs and employee recognition programs, is proud to announce the launch of their new corporate wellness program, "Work On Wellness."
Loyaltyworks believes this new program will boost morale and productivity, while reducing medical costs, doctor visits, and the overall cost of insurance coverage for the company and its employees. Programs like this are why Loyaltyworks, an Incentive Solutions company, was recently awarded with inclusion in "101 Best and Brightest Companies to Work For in Atlanta." At the end of the program the employee who achieves the healthiest biometrics (body weight, BMI, blood pressure and percentage of body weight) will be rewarded with points that are redeemable for merchandise and other items in Loyaltyworks' online reward catalog. If the company as a whole loses 200 or more pounds, they will have a drawing where one employee will win a cruise for two. To kick off the whole campaign, they're partnering with Workout Anytime to give gym memberships to all employees, and hope that by working on wellness, they'll have a healthier, more productive workplace that ultimately reduces insurance premiums and other health related costs.
According to a recent Robert Wood Johnson Foundation study, unhealthy employees in the United States cost their employers up to an extra $1,900 to $2,250 annually in medical expenses, sick time, lost productivity, etc. When you consider the fact that 70% of all healthcare spending is caused by preventable health risks, it's easy to see how reducing these costs via wellness programs can save Loyaltyworks and all other U.S. employers a lot of money while also providing healthier and more productive workplaces.
Steve Damerow, CEO of Loyaltyworks says, "We believe there is a real need for wellness incentive programs on a nationwide level. Health in the United States is a critical issue right now and we believe that programs like 'Work On Wellness' are one of the best ways to help. The program is just one part of our overall employee engagement strategy, and it contributes not just to individual health, but also the morale and well-being of our entire company. We're anticipating that this program will be a resounding success. We never lose sight of the fact that at the end of the day our best assets are the ones who walk in the door in the morning and out the door in the evening."
About Loyaltyworks
Loyaltyworks is a provider of online incentive programs that include employee recognition programs, customer loyalty programs, and distributor loyalty programs that provides point-based reward programs to a broad range of clients for over 30 years. Today, utilizing the RewardTrax system, Loyaltyworks provides incentive solution to a broad array of clients for the ISI group. The ISI group was recently recognized as an Inc. 5000 company and received AAA accreditation from the Better Business Bureau.
Loyaltyworks
1-800-844-5000
2337 Perimeter Park Drive, Suite 220
Atlanta, GA 30341