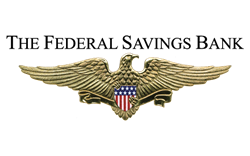 Our heart goes out to the families in Texas who have suffered from their loss.
Chicago, IL (PRWEB) August 28, 2013
After the untimely death of numerous servicemen at a Texas military complex, The Federal Savings Bank proudly echos news to readers that families of those servicemen will still be eligible for benefits.
The San Antonio Express-News reported on August 23rd that the spouses of the victims that were killed during the 2009 Fort Hood attack by Maj. Nidal Hasan would be eligible for military benefits as if the deaths occurred in combat. Jerry Patterson, the land commissioner of the Veterans Land Board, made the announcement just before jurors officially found Hasan guilty of fatally shooting 13 servicemen at Fort Hood. Patterson reassured the spouses that, along with Veterans Land Board benefits, they would be eligible for below-market mortgage interest rates. In addition, they will have access to eight Texas Veterans Homes where they can receive medical care. Burial with full military honors at four Texas veterans cemeteries -including Corpus Christi, Killeen, Mission and Abilene - will also be extended to Fort Hood victims' families.
"Our heart goes out to the families in Texas who have suffered from their loss. These servicemen will be remembered and it's comforting to know the families will be supported by this country" says Nick, a banker at The Federal Savings Bank.
"Each of the active and retired military members who died in the Fort Hood terrorist attack lost their life while assigned to duty in Texas or in support of the military in Texas," Patterson said. "Like Travis and Crockett, their spilled blood remains forever intermingled with Texas soil. Their surviving spouses who are residents of Texas at the time of application should be eligible for VLB programs."
The reassurances offered by the VLB to the spouses and families of the victims come at a time when veterans across the country are experiencing difficulty filing for disability benefit claims to the Department of Veterans Affairs.
The best benefits for our heroes
Veterans must typically be honorably discharged and have served more than 90 days of active duty in order to receive benefits from the VLB. It took jurors just hours to unanimously conclude a guilty verdict for Hasan for 32 counts of attempted premeditated murder and 13 counts of premeditated murder.
"This wasn't workplace violence - these were casualties of war and we're going to change the rules to give these families full access to VLB benefits," Patterson said. "We'll let the lawyers work out the details, but I intend to make sure we honor their sacrifice."
Originally formed in 1836 to ensure veterans of the Texas Revolution were extended land rights in exchange for their participation in liberating Texas, the Texas General Land Office later evolved into the modern Texas Veterans Land Board. The VLB was created in 1946 to honor the veterans of World War II. Today, the VLB serves 1.7 million veterans in the state of Texas
"No other state can match what the VLB offers: low-cost home, land and home improvement loans; skilled nursing long-term care facilities and cemeteries - all exclusively for Texas veterans or their spouses," Patterson said. "And all of our programs are self-funding, which is good news for Texas taxpayers."
Contact The Federal Savings Bank, a veteran owned bank, to discuss VA home loan eligibility and other low cost mortgage options to help make homeownership possible.