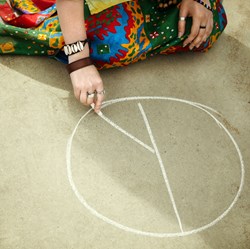 Never underestimate the ability of one to do good.
Boise, ID (PRWEB) August 29, 2013
No child will be left with an empty stomach if Hippies Hope Shop has anything to say about it.
The new store is a "hippie shop" and it sells hippie themed jewelry and garments, though this is only part of a greater mission. Hippies Hope Shop believes that profitability does not have to exclude social engagement and environmental awareness. That is why the company donates a meal to a child in need for every purchase made.
Realizing that the environmental impact of shipping goods around the world through a conventional fulfillment service wouldn't align with the company's values, Hippies Hopes Shop resolved to ship every sold item through Verde Fulfillment, an eco-friendly shipping service.
This new hippie shop was not founded by "traditional" hippies. While staying true to the hippie movement - trying to make the world a better place – mantra, Hippies Hope Shop is ran as an innovative Internet business. The company describes its mission as "to harmonize business, environmental sustainability, and humanitarianism." Founder Koby Conrad – a 19-old entrepreneur who quit his job at a local credit union to realize his dream of starting a business – says he believes that "building a business that aligns with your own values can only improve your chances of success."
Hippies Hope Shop's new online store has seen rapid sales growth since its beta launch in July. Cool hippie accessories such as the hemp necklace and the mushroom necklace are among the shop's bestsellers.
"One tactic that has aided tremendously in providing a head start for the new shop, is the social media strategy that was deployed during the months before the shop went online," says Koby Conrad. Engagement on Facebook pages that were set up to support Hippies Hope Shop's launch has resulted in a steady organic growth of visits and sales from the get go.
You can visit the Hippies Hope Shop at http://www.hippieshope.com.