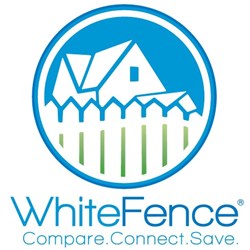 Houston, TX (PRWEB) August 28, 2013
Gadgets are not only cool to own, but they are also beneficial for the average student attending school. As technology quickly advances, there are a number of new and improved gadgets that are released right before the new school year begins.
Here are WhiteFence.com's best gadgets for students who are heading back to school:
Livescribe Sky Smartpen
We all know taking notes as a student is a vital part of remembering information. Students that are looking for a more efficient way of taking notes will be happy to get their hands on this futuristic piece of technology. The Livescribe Sky Smartpen works exactly like a normal pen when used on specific Dot paper, however the major difference is that the data is transferred wirelessly to the student's computer or tablet. Along with taking notes, this pen is also equipped with up to 8 GB of storage for voice recording. This works out great because their teacher can be recorded at the same time the student is taking detailed notes. How does it work? The smart pen uses tiny microdots on a special Dot Paper to track all the notes to that exact page and location. The Dot paper is required for the Smartpen to wirelessly transfer notes to the student's devices, however it is sold separately.
Powerbag Backpack
Backpacks have always been a staple of any student in school. With all the technological devices we own today, they all require to be charged on a daily basis. This is where the Powerbag comes into play. The Powerbag offers a removable, rechargeable 3000 mAh battery to power your devices. Along with the battery, an Apple, Micro-USB connectors and a USB port are included. This bag has plenty of storage separating a laptop, tablet, books and accessories into individual padded compartments. On the outside of the bag, an external one-touch battery level indication and power button is available. This backpack has all the functionality of a regular bag while adding a rechargeable battery to power electronic devices. This is not only great for the student but is also excellent for the average consumer who enjoys traveling.
Evernote
The Lifescribe Smartpen is a great gadget, however, it is quite pricey for the average student. Students on a budget that are looking for a cheaper gadget to help them with their note taking should definitely check out Evernote. Evernote is an application for the smart phone that can take a snap shot of a written document and then save and synchronize it for viewing across multiple devices. This is perfect for when a student would like to review their notes when they're on the run and their notebook is out of reach. Other features include clipping web pages including text, links, and images as well as searching for text within snapshots and images. A desktop and tablet version of this application is also available.
Google Nexus 7 Tablet
For the student in the market looking for a small tablet at a small price, look no further than the Google Nexus 7 Tablet. This sharp 1080p HD tablet comes in three versions: 16GB Wi-Fi, 32GB Wi-Fi, and 32GB 4G LTE. If the student is looking for a tablet that easily fits in the palm of their hand, the beautiful 7" display is capable of delivering all the video entertainment at the perfect size. Weighing at just 0.64lbs, this tablet is super portable and easy to carry around. Under the hood the Nexus 7 is powered by a quad-core Qualcomm Snapdragon S4 Pro processor and 2GB of RAM. This is optimal for smoother graphics and faster multitasking. Starting at $229.00, this small tablet is definitely worth the money at this price point with all the features it has to offer.
About WhiteFence.com
WhiteFence.com is a free service that helps homeowners and renters compare, connect and save money on phone, internet, television, electricity, natural gas, and other home services. By simply entering a street address onto the secure site, people looking to save money or start new service can find the most comprehensive list of plans available for their specific address from over 300 nationally recognized partners. As a trusted home service shopping source for 20 million people annually, WhiteFence.com makes it easy to establish service directly on the site in a few simple steps. WhiteFence.com is an Internet Capital Group partner company. WhiteFence.com is headquartered in Houston, Texas. For more information, please visit WhiteFence.com.