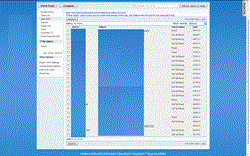 Los Angeles, Califorlia (PRWEB) August 30, 2013
PositiveSingles.com has launched a new feature that will notify users when the recipient has read emails that they send. This is a unique feature that the website offers that many other dating sites do not.
Senders can check the status of the emails they send in the "sent" folder. Being able to check up on emails like this reinforces communication between members on the site. No longer will senders have to question if they are being ignored or if the person just hasn't read the email yet, they will know with a click of a button. Users know about this feature on the site and will be more accountable for the emails and conversations they have because they will know that others can see the status of the emails that they send. People will not be able to avoid the sender and then lie and say they haven't read emails because the sender will see that they have. This will really go a long way in helping weed out who is truly interested in talking to the sender and who is leading the sender on with no intentions of having a relationship.
This new innovative feature sets PositiveSingles.com above the competition because it makes the website more user-friendly than most. Being able to tell when other users read the emails makes email sending more like chatting in real time, without the feeling that they must respond to the other person. This great feature will take a lot of the unknown and anxiousness out of online dating.