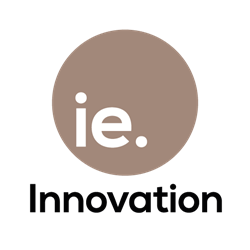 This summit is a forum for cross-pollination of ideas.
New York, NY (PRWEB) August 29, 2013
The role of the Chief Innovation Officer has become one of the most discussed aspects of business strategies in recent months. The prevalence of the role across many companies is being heralded as representing a new era in company innovation, but many are wondering what it entails.
Companies who have Chief Innovation Officers are seeing the benefits of a dedicated innovation executive to oversee strategy & execution. The ability to identify, test and implement new ideas is vital, and those working in this key role need to be adept at all three aspects. However, peer-to-peer discussions amongst those working within this space are currently lacking and are needed to effectively push new ideas forward.
This is why the Innovation Enterprise has created the Chief Innovation Officer Summit taking place in New York on December 5 and 6. This summit will gather the keenest minds in the industry, it has the potential to be a game changer.
The aim of the summit is to address the questions being posed by companies that are looking to improve their processes and create new products. Topics that will be discussed range from NASA's promotion of innovation through mission information, to how cross-industry communications can bring genuinely positive change.
Interactivity is at the core of this summit, which is why highly regarded event organizer Yulia Ivanova has incorporated several group workshops and panel discussions that include leaders from Salesforce, Hyatt and Disney, in addition to impressive keynote speakers.
The event itself boasts high level representatives from companies including:

Pfizer
Starbucks
GAP
Kraft Foods
The World Bank
and many others
A key component to this summit will also be face-to-face communication, and the opportunity to learn from your peers in a truly open environment. "The developing of a thought-sharing arena was always a key aspect for me when creating this summit" said Ivanova, "I wanted to cultivate a forum for a cross-pollination of ideas".
For a complete list of speakers, presentations and registration details for the Chief Innovation Officer Summit, visit http://theinnovationenterprise.com/summits/CINO-summit-new-york-2013.
IE.- Innovation Enterprise, a CFO Publishing company is an independent business-to-business multi-channel media brand focused on the information needs of Senior Finance, Operations, Planning, Strategy, Decision Support & Advanced Analytics executives. Products include IE.Summits, IE.Finance, IE.Analytics, IE.Operations, IE.Strategy, IE.Membership and IE.Insights.
Whether it's delivered online, or in person, everything IE produces reflects the company's unshakeable belief in the power of information to spur innovation.