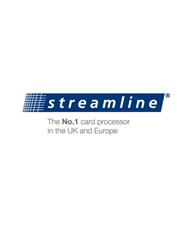 Streamline sent an actual human being to see us.
London (PRWEB UK) 29 August 2013
In order to receive payments by debit or credit card, businesses require a merchant account. Many banks can provide business banking facilities but do not provide merchant services. This is the case with the Cooperative Bank. Afobi selected the Cooperative due to the banks ethical investment stance. After applying to various merchant service providers, Afobi decided on Barclays. "Most merchant service providers could not process new applications for two months. Citibank and HSBC would not consider Afobi as the furniture sector was deemed 'high risk'," comments Zack Newman, Afobi Director.
Four weeks after submission, Afobi received a letter from Barclays stating that the application had been accepted on the basis that the bank would defer all payments for 30 days. "We wanted to send our website live and then they produced this condition at the 11th hour. We begged Barclays to reconsidered. When they were unwilling we were obliged to accept," states Zack Newman.
In July 2013, Afobi joined the Federation of Small Businesses (FSB). In addition to legal and financial advice, the FSB has a partnership program with Streamline. Formerly, part of Natwest Building society Streamline is a merchant service provider. "As our turnover increased, the deferred payment from Barclays began to negatively impact our cash-flow. Barclays were willing to remove the deferred terms on the basis that we placed £25k into a no-interest security account. This was not an attractive proposition," comments Zack Newman.
In early August, Afobi spoke to Streamline. Within a week, the Streamline representative had arranged a face-to-face meeting. "With Barclays, we were endlessly passed between call centres. Streamline sent an actual human being to see us. We were offered far better payment terms and the whole process was completed within a couple of weeks," comments Zack Newman.
So is it fair that banks can deny merchant services to small businesses, even where there is no bad credit? "New businesses should not be considered 'high risk'. The capital at risk is miniscule. Small businesses offer many benefits to society and banks should encourage their success rather than creating additional barriers to entry that prevents fair competition," Zack Newman concludes.
About Afobi
Afobi was founded in 2012 by former forestry manager Zack Newman with the intention of offering affordable, sustainable , bespoke furniture to customers. The company currently trades online direct from their warehouse in East London and from their Muswell Hill showroom. Many of Afobi´s products are from Forest Stewardship Council (FSC) certified timber, a non-profit organisation that promotes sustainable forestry. Ranges include traditional and contemporary furniture for the kitchen, living room, bedroom and garden. The company also supply and fit bespoke kitchens and and inbuilt wardrobes. Afobi also supplies sustainably sourced solid wood flooring in a number of finishes. For more information, please visit http://www.afobi.com.