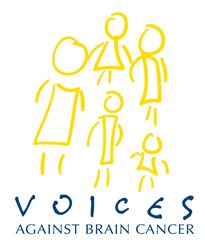 New York, NY (PRWEB) August 29, 2013
Voices Against Brain Cancer (VABC) announces that they will honor Michael Schulder, MD, director of North Shore-LIJ's Brain Tumor Center in Manhasset, NY, with the 2013 Robert Bernstein Humanitarian award.
In addition to this award, VABC has selected one of Dr. Schulder's patients – 49-year-old Matthew Carolan, from North Babylon, NY, to receive the 2013 Courage Award. Mr. Carolan was diagnosed with a glioblastoma brain tumor in July 2013. Dr. Schulder performed surgery and successfully removed the entire tumor.
Both Dr. Schulder and Mr. Carolan will be presented with their awards at VABC's third annual "5K Run/Walk in Memory of Dr. Robert Bernstein," to be held on Sunday, September 22, 2013 at 9am at Eisenhower Park in East Meadow.
Robert Bernstein, MD, had a long-standing relationship with North Shore-LIJ, where he completed his residency in obstetrics and gynecology (Ob-Gyn) and went on to become a well-regarded Ob-Gyn, delivering thousands of babies over the course of 30 years. Tragically, in January 2009, Dr. Bernstein was diagnosed with a malignant brain tumor called a glioblastoma and died in June 2010. In memory of Dr. Bernstein, a delivery room at NSUH's Katz Women's Hospital now bears his name.
Dr. Bernstein's wife, Roz Bernstein, a board member of VABC, says, "What separated Rob from everyone else was his innate ability to truly listen and help those in need. This trait is what made him not only a first-class physician, but also the greatest husband, father, grandfather and friend. It is now the goal of my children and I, along with the VABC family, to make a difference by continuing to fund cutting-edge research needed to give hope to those patients who are diagnosed with brain cancer."
"We've lost great minds to brain cancer," says Mario Lichtenstein, founder of VABC, an organization dedicated to brain cancer research and advocacy. "We urge the community to help us find a cure today by participating in the 'Run/Walk in Memory of Dr. Robert Bernstein,' which will raise essential funds for brain cancer research."
To register for the Run/Walk or to make a donation, go to voicesinmotion.org/runforrob. Proceeds from the race will benefit the VABC and North Shore-LIJ's Feinstein Institute for Medical Research to further promote clinical studies in brain tumors. For information about North Shore-LIJ's Brain Tumor Center call (516) 562-3065 or go to neurocni.com.
VABC has a wide variety of initiatives in place for brain cancer research, awareness and support. The organization's research grants fund cutting-edge research programs that will have a monumental impact on the diagnosis and treatment of brain cancer. VABC currently funds research at several esteemed institutions such as Brookhaven National Laboratory, Cleveland Clinic, Columbia, Cornell, Duke, Harvard, John Hopkins, Memorial Sloan-Kettering and Yale, to name a few.
VABC's mission is to find a cure for brain cancer by advancing scientific research, increasing awareness within the medical community and supporting patients, their families and caregivers afflicted with this devastating disease.
For press inquiries, please contact: 5W Public Relations.