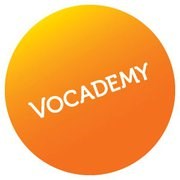 Brighton, Sussex (PRWEB UK) 29 August 2013
Vocademy singing schools across the South East have been busy showcasing their talents this Summer and the students have been encouraging people of all ages to get involved in their outdoor singing events. With the sun out and everyone's love for music, it's no wonder Vocademy schools are so popular in their local areas!
With the new term fast approaching in October 2013, spaces are filling fast as the numbers are higher than ever. "We think it's a mix of programmes like The Voice and X factor that excite new people to become singers and of course people generally realise that signing is such a great and fun thing to do', says Sam Black, Vocademy's Manager.
With Vocademy now offering one-to-one singing lessons to adults as well as their longstanding group lessons for 7-18 year olds, they have a wide range of lessons available for all ages and abilities, so no-one need miss out!
With a 90% increase on their group courses since this time last year, figures show that Vocademy is proving to be the industry standard for young children's singing lessons in the UK.
The one-to-one numbers have increased by 50% since January 2013 and show great potential in Vocademy continuing to encourage older students to achieve their singing dreams also.
The group singing lessons for children offer a fun and friendly environment for these young singers to develop their voices and perform regularly, allowing the students to grow in confidence. Students are spreading the word about their fun and interactive singing lessons, so much so that the classes are getting full with excited new students for this new term.
Whatever age or ability, Vocademy will guide any student through the basics and develop vocal strength as a student becomes more advanced. Contact Vocademy today on 0845 5191 765.