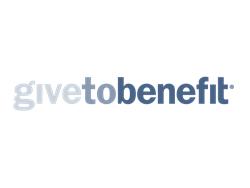 'Raising money for CASA to upgrade its work space will help advocates work more productively, efficiently, and comfortably as they tackle the difficult challenge of representing abused and neglected children,' says Daniel M. Sossaman II of GiveToBenefit
Philadelphia, PA (PRWEB) August 28, 2013
GiveToBenefit, Inc., a start-up social enterprise based in Penn Valley, Pa., has partnered with CASA of Delaware County (Delco CASA), a non-profit group that advocates for abused and neglected children who are involved in the family courts, to raise $2,000 for office furniture from Office Furniture Outlet of New Jersey. The campaign is now accepting donations on GiveToBenefit.com.
"The first time I met with the team at CASA, I was amazed by how much they are able to accomplish with such limited resources," says Daniel M. Sossaman, II, chief executive officer of GiveToBenefit. "Raising money for CASA to upgrade its work space will help advocates work more productively, efficiently, and comfortably as they tackle the difficult challenge of representing abused and neglected children."
"It is critically important that the dedicated team of CASA staff, interns, and volunteers have a professional environment in which to conduct their work," said CASA Executive Director Anne Shenberger. "This fundraiser will help us buy office furniture we otherwise could not afford due to budget restrictions."
"Office Furniture Outlet has built relationships with businesses in the region for over 20 years, and we've seen the positive impact that new office furniture can have on team morale and administrative efficiency. We are delighted to be the merchant partner for CASA's campaign to raise funds for new office furniture so they can continue their impactful work for children in Delaware County," says Steve Fink, president of Office Furniture Outlet.
About GiveToBenefit, Inc.
Founded in November 2010, GiveToBenefit, Inc., is a social enterprise dedicated to helping non-profits receive high-quality goods from select merchants through online donations. GiveToBenefit is a privately-held company based in Penn Valley, Pennsylvania. Its website is GiveToBenefit.com.
To learn more about CASA of Delaware County, visit delcocasa.org.
For more information about Office Furniture Outlet of South Jersey, visit ofonj.com.