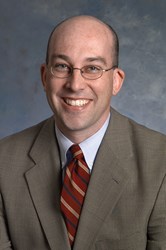 This is an exciting new option with significant bottom-line benefits, from lower cost to greater reliability and true route diversity for backup and business continuation.
Harrisburg, PA (PRWEB) August 29, 2013
Grudi Associates is now offering a new wireless landline alternative that can provide companies with cost savings, increased mobility and highly reliable back-up, disaster recovery and business continuity service. The voice service is effective in areas with good 4G LTE and 3G connections.
"New capabilities have created the opportunity for companies to integrate a wireless alternative to landlines for some or all of their communication needs," says Walt Grudi, President of Grudi Associates, a leading provider of telecom and IT services in Central PA and beyond. "The optimal application of the service depends on the size of the business, its current service and needs and other factors."
This wireless landline alternative utilizes a special device that connects to the Internet through a high-speed 4G LTE or 3G cellular connection. The desired landline phone number is converted to wireless. A regular landline telephone can then be connected to the router. Traditional hardwired desk sets or cordless phones can be used. Each phone number requires its own router.
"Medium to larger companies can effectively utilize the technology for backup and business continuity systems with true route diversity and special needs, like remote, off-premise and temporary service," says Grudi. "Small companies with only basic voice requirements can totally replace their landline voice connections with wireless service and get good results."
Key Features

Full Voice Functionality – no data
Battery Backup – 3+ hours talk time, 43+ hours standby
Caller ID
Call Forwarding
3-Way Calling
Voicemail
Integrated GPS for 911
E911 Support – where local systems provide service
Messaging SMS for Network Messaging
TTY/TTD Compatible
"One of the capabilities that makes this new system viable for business applications is the ability to create hunt groups using multiple routers and lines," continues Grudi. "With proper setup, it functions similarly to a landline system when the dialed number is busy. It first sends calls to the primary number, and then to secondary and subsequent numbers based on programmed priorities. It all happens seamlessly and automatically."
Benefits
Low Cost – just a wireless line charge and a one-time router charge per line.
Disaster Recovery & Business Continuity – reliability of true route diversity.
Service Area – anywhere in the U.S., including Alaska, Hawaii, Puerto Rico & US Virgin Islands.
No Long Distance Charges – within included service area, including Alaska, Hawaii, Puerto Rico & US Virgin Islands.
Mobility – temporary facilities, field offices, hotels, home offices and other locations with a good 4G LTE or 3G signal.
Rapid Deployment – can be running in just a few days, compared to weeks or even months for business landline connections.
Number Consistency – port recognized numbers to cellular lines & use in any location with a good 4G LTE or 3G signal.
Battery Backup – routers have 3+ hours talk time, 43+ hours standby when power goes out.
Scalable – additional routers and phones can be easily, quickly and economically added or removed as business needs change.
While Grudi Associates' wireless landline alternative can be an excellent option for many businesses, proper planning and implementation are important. Businesses without the necessary in-house expertise should get professional help with evaluation, planning, provisioning, implementation and support services.
"This is an exciting new option that businesses should explore," says Grudi. "The bottom-line benefits can be lower cost, greater reliability and true route diversity for backup and business continuation."
Read Grudi Associates' article on A Wireless Landline Alternative.
Follow us on Twitter and LinkedIn.
About Grudi Associates: Grudi Associates provides a broad range of telecom and IT services that help businesses and organizations connect and communicate more effectively. Through strategic partnerships with national and regional providers, Grudi Associates delivers innovative and cost-saving wireless, data, Internet, local and long distance, telecom management and hosted solutions. By providing its customers with a single point of contact for virtually any need, Grudi Associates delivers innovative solutions and simplified telecommunications.