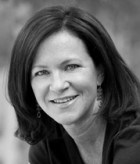 Jackson Hole, WY (PRWEB) August 28, 2013
Haute Living Real Estate Network will continue to feature Carol Linton as a preferred real estate professional. This unique circle of leading real estate agents presents opulent estates and extravagant properties to the affluent buyers and homeowners looking to purchase the foremost residential listings. Featuring properties with over-the-top amenities in the most exclusive locations, members of the Haute Living Real Estate Network ensure that readers are exposed to the finest that market has to offer.
About Haute Living Real Estate Network
The Real Estate media partner of Haute Living specializes in selecting top real estate professionals, thus creating the most prominent directory for exceptional listings. The network website is an online destination for all real estate related news, which features daily blog posts that provide up-to-date information on affluent markets and real estate developments. Access all of this information and more by visiting http://www.hauteresidence.com/ .
About Carol Linton
Carol is a client-centered and knowledgeable Associate Broker at Jackson Hole Real Estate Associates-the exclusive affiliate of Christie's International Real Estate and the region's largest luxury Brokerage. An experienced professional and local property owner since 1985, Carol specializes in residential and resort properties in the Jackson Hole area. A passion for real estate, interior design and architecture has contributed to her enormously successful career as one of Jackson Hole's premier real estate Brokers. Carol's knowledge, professionalism and expertise are evident as she is consistently ranked in the top tier for individual transactions. In addition to acting as Treasurer of the Teton Board of Realtors, Carol also serves on the PAWS Board of Directors and is a member of the Jackson Hole Chamber of Commerce and the Wyoming Board of Realtors.
To Learn More: Visit Carol Linton's Haute Real Estate Network Profile.