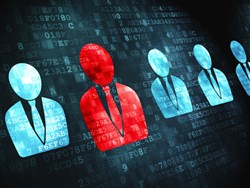 Censorship is a facile alternative to dialogue and education, not to mention genuine democracy.
Dallas, Texas (PRWEB) August 29, 2013
idcloak Technologies publishes a new SSL Proxy List for unblocking restricted sites on mobile devices and tablets.
The public proxies displayed in the list grant two forms of block circumvention. First, they allow users to discretely access sites prohibited on their internet connection, as is the case on many office internet connections. Second, as long as the user opts for a medium or high anonymity proxy from the list, he or she may unblock YouTube videos which are normally unavailable in their country location.
"As a society, we are familiar with content filters on office internet connections, but the problem of censorship is growing far beyond local area network restrictions," says idcloak's senior web researcher, Robin Welles. "ISPs are coming under increased pressure to block access to certain sites or – in the case of the UK – whole categories of web content. Users are slowly losing the choice of which pages they may access.
"We hope our proxy list helps defend this freedom of choice by exposing the inefficacy of censorship systems. As we see it, censorship is a facile alternative to dialogue and education, not to mention genuine democracy. It should not be tolerated except in the most extreme cases."
Welles explains how IP proxies from the list may be used with mobile devices. "For Android users, the proxy IP address can be inserted in a browser's settings, such as through Opera Mobile Classic's opera:config page. For iOS users, they must reconfigure their WiFi network settings."
Welles admits that the free IP proxy solution favours Android users over iOS, "With Android, you can keep Opera Mobile configured to perform unblocking tasks as and when you need. When you don't, you just use another browser. With iOS, you have to mess with the settings for all internet-accessing programs. Some apps, like Skype, will cease to work when the device is configured to go through an HTTP proxy. Complications like this led us to develop the more advanced and versatile VPN service."