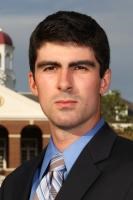 This makes perfect sense.
College Station, TX (PRWEB) August 28, 2013
Invision Optical a leading provider of eyewear and eye exams in College Station, Texas today announced it is welcoming students back to school with two big discounts: 30% off with a student ID and a free second pair of frames.
"Our store at 404 University Drive East is just a stone's throw from the Texas A & M campus, so this makes perfect sense," says Invision Optical General Manager Nick Sapia.
And the discount is available to anyone with a valid student ID.
"We'd like to be one-stop shopping for students and others," said Sapia. Customers can have their eyes examined by Dr. W.T. Matthews, then shop for eyeglasses, sunglasses, and contact lenses.
Sapia describes Invision Optical as an old-fashioned, family run business that is big enough to pass on huge savings – but small enough to provide over-the-top, personal service.
All of its opticians are Texas-certified. Only top quality material is used. Rigorous quality control procedures are in place. And everything comes with a 100% money-back guarantee.
Invision Optical started as an optical lab more than 20 years ago, then expanded into retail stores in College Station and Round Rock, Texas. What never changed was a deep commitment to excellence.
Sapia says the company was started by his Dad and they both believe in personal service that goes the extra mile and giving back to the community. The company supports the Lion's Club Vision Program.
No wonder Invision Optical gets rave reviews like these:
"This was a great deal. My doctor wanted twice as much. Thanks!"
-Ed
"My glasses are perfect: high quality and low price. Thank you. I appreciate your prompt service and excellent product."
-KD
"Perfect again. Getting good service that is fairly priced is extra special these days."
-Harry
"You did an excellent job and I'll be ordering a new pair of sunglasses soon. I'm very happy with the quality of the lenses."
-Greg
"100% recommended. You did a great job. Thanks!"
-Hilary
"Great job, I finally have a pair of glasses I can see out of. The service was friendly and helpful."
-Mark
"Very impressed. The service was great and fast."
-Amy
"I saved a ton of money by getting glasses from you all."
-Daniel