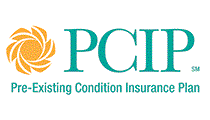 PCIP plan switches to Medicare rates from United Health care causing problems to all enrolles in the Plan.
Orlando, FL (PRWEB) August 29, 2013
The Pre-existing Condition Plan (PCIP) administered by the US Department of Health and Human Services (HHS) for citizens with Pre-Existing Medical Conditions has switched networks, from United Health Care to Medicare, without any input from the participants. PCIP card holders are now forced to find a provider that accepts Medicare payments. As early as 2013, the PCIP plan participants were forced to one standard plan with high out of pocket expenses of $6,250. India Network Foundation, is a US based non-profit organization which monitors Obamacare developments to assist senior citizens and others in finding health insurance solutions to its members.
Dr. KV Rao, President of the Foundation said that he was very disappointed at the way the enrollees were treated by the Pre-existing Condition Plan, launched as a predecessor to the full implementation of Obamacare. The PCIP policy holders were forced to change to a provider that accepts Medicare payments as full payment for their services. It is no secret that a number of highly regarded physicians are moving out of Medicare due to lower payments and the heavy paperwork involved in filing claims.
India Network Foundation has been at the forefront of addressing health issues of the aging Asian Indian population in the United States and elderly parents visiting from India. Life expectancy in India is improving over the years, reaching 65 years for men and 68 years for women. The life expectancy of visiting parents is much higher than the average life expectancy of India, now reaching more than 70 years of age.
Today, India Network Health Insurance is the only program in the United States that offer comprehensive and scheduled benefit accident and sickness coverage for all ages 0-99 years old. Pre-existing condition coverage is offered without any disease limitations up to a maximum of $60,000 and up to $500,000 coverage for new problems with zero deductible option.
About India Network Foundation
India Network Foundation, established as a US non-profit organization, has been helping the Asian Indian community in North America with programs and grants to academics from India for more than two decades. India Network Foundation sponsors visitor health insurance to students, temporary workers (H1 visa holders) and their families.
About India Network Health Insurance
India Network Services administers visitor health insurance to visiting parents, transient residents, tourists, students, temporary workers and their families. Cashless Visitor health insurance plans are offered for all age groups with network-based comprehensive coverage and with pre-existing condition coverage.
For more information visit http://www.kvrao.org.