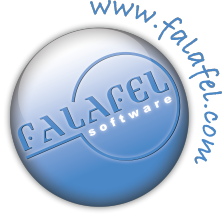 Both our team and our customers will benefit from the addition of such a phenomenal developer, speaker, trainer and all around great person.
Capitola, CA (PRWEB) August 29, 2013
Today, Falafel Software is proud to announce and welcome Jesse Liberty to the team as a Master Consultant. Liberty is an esteemed author of numerous popular software development books and Pluralsight courses, a regular blogger and conference speaker, and the host of the popular "Yet Another Podcast" where he hosts "Intelligent Technical Conversations" weekly. In his new role, Liberty will supply hands on software development assistance to Falafel Software customers and take over several of Falafel's online training courses.
"I am excited and honored to welcome Jesse Liberty to Falafel Software," said Lino Tadros, President and CEO of Falafel Software. "Both our team and our customers will benefit from the addition of such a phenomenal developer, speaker, trainer and all around great person."
Liberty's contributions to the industry date back nearly twenty years. He penned his first book, "Teach Yourself C++ in 21 Days" in 1995, which has sold over a quarter of a million copies. Since then, Liberty has published a dozen other books and covered a plethora of technical topics including: C#, ASP.NET, LINQ, Windows Phone and the upcoming title "Pro Windows 8 Development with XAML and C#", scheduled for release this fall.
Much of the effort Liberty put into authoring books early in his career has shifted to authoring Pluralsight on demand video training courses today. With 10 popular courses currently available, one course in particular in his "From Scratch" series stands out. Pluralsight's 200,000 users have made "C# from Scratch" one of the top ten most taken courses over the past two months, beating out over 400 other course options.
Liberty's name recognition may give him a leg up on many of the other Pluralsight authors however, over the past 8 years he has spoken at over 100 events worldwide including BUILD, TechEd Europe and DevReach. Additionally, his blog already attracts 10K visitors daily and he regularly engages with his 10,000 twitter followers. His podcast ("Yet Another Podcast" ) has hosted many popular software development personalities including Scott Guthrie, Scott Hanselman, Mary Jo Foley, Miguel de Icaza and Phil Haack; with each show bringing in up to 15,000 listeners.
Liberty joins Falafel Software from Telerik, where he served as the Technical Evangelist for Windows 8 and WPF for the past one and a half years. Prior to joining Telerik, Liberty was a Senior Evangelist for Microsoft specializing in XAML based technologies. Although these roles as an evangelist were a great fit for Mr. Liberty, they were missing one key component: lots of coding.
"I wanted to do more serious coding," said Liberty. "At Falafel Software I get to work with a great team of developers and do lots of laughing. Lino is one of the most genuine and funny people I've ever met in the industry and I can't wait to get started."
About Falafel Software
Falafel Software Inc., an 8-time Microsoft Gold Certified partner, has been providing custom software development, consultation, and training services worldwide since 2003. For over a decade, both large and small businesses have worked with Falafel's dynamic team of Microsoft MVPs and Microsoft Certified Professionals to deliver custom cutting edge web, mobile and cloud solutions.