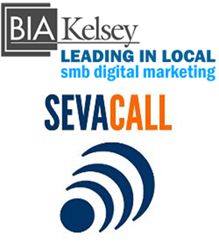 Being recognized by major leaders in the local search space is incredibly humbling.
Washington, DC (PRWEB) August 29, 2013
BIA/Kelsey has named Seva Call (http://www.SevaCall.com) a Leading in Local Future Star in association with its upcoming conference, Leading in Local: SMB Digital Marketing, Sept. 11-13, in Austin.
The DC based virtual concierge system connects consumers to top-rated businesses by phone and in seconds. This latest honor follows prior recognition as DC's Hottest Showcasing Start-Up by Tech Cocktail earlier this year.
Now, the company has a chance to win added accolades at the Austin event as attendees there will vote for the Local Liftoff Award winner, an award available to select 'Leading in Local' honorees.
"Being recognized by major leaders in the local search space is incredibly humbling. The speaker list is a virtual who's who in the industry, and the other start-ups are extremely innovative. I'm just proud to stand among them," commented founder Manpreet Singh on his scheduled presence at the conference.
"Of course, the most important judges of our service remain the customers and businesses that rely on it to connect in major cities across the country," he added.
And when it comes to customer satisfaction, the company has even more reason for confidence.
The service operates in over 40 cities (including New York, Chicago, and Philadelphia), and over 50 service categories like roofing, plumbers, etc. Free to consumers, anyone who needs to find a local pro need only enter their service needs and stand by to talk to a top-rated first-responder who knows the problem at hand and wants to fix it on the consumer's schedule.
The Seva Call algorithm studies and ranks businesses based on location, availability, and quality indicators. Then it sends free lead previews offering them the option to talk to the consumer in real time for a small flat rate.
Rex Hayden of JDI Windows raved that, after signing up with Seva Call, his first referral turned into an $11,000 job.
The team is hoping that the service which has so seamlessly facilitated 678,863 business connections will also appeal to industry leaders at the Leading in Local conference.
Seva Call raised $1.3 million in Series-A funding last fall and has launched in a plethora of cities across the United States including Miami, Atlanta, Indianapolis, Baltimore, Philadelphia, Minneapolis, and Boston. Connect with Seva Call on Facebook, Twitter and YouTube.