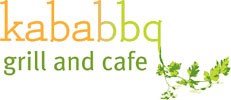 We've decided to use a summer discount for families who are looking to enjoy the end of their summer on a budget.
San Rafael, CA (PRWEB) August 28, 2013
Kababbq Grill and Café, who serves Mediterranean food in Marin, is happy to announce a summer special that will continue until the end of September. Kababbq, one of the few Persian restaurants in Marin, is proud to be able to offer a 20 percent off special that will carry families into the back to school season. The special can be applied to both takeout and dine-in.
Since 2009, Kababbq has provided a menu rich with a variety of delicious Persian options at an affordable price.
"We've decided to use a summer discount for families who are looking to enjoy the rest of their summer on a budget," said a representative of the restaurant.
At Kababbq, guests can enjoy high quality burgers, wraps, falafels, and a variation of kabobs in Marin. They have vegetarian options available as well. They are family friendly and only serve food made with the best ingredients.
Kababbq also offers catering. They invite customers to plan their summer festivities with them. In the restaurant, they have free Wi-Fi and a private parking lot to make it more convenient for their customers. They also have outdoor seating available during the nice weather. Come visit and enjoy a meal on the patio before the summer is over.
About the Restaurant:
Enjoy the wonderful tastes of the Mediterranean at Kababbq Grill and Café in San Rafael. Experience an enticing fusion of traditional Mediterranean Food and American cuisine at one of Marin County's most intriguing restaurants. Their menu features a diverse selection of savory flavors, culinary traditions, and styles distinct to some of the most exciting regions of the world. Stop by their Mediterranean Restaurant today for an intriguing and delicious meal from Kababbq Grill and Café. More information can be found on http://local.sfgate.com/b21275617/Kababbq-Grill-And-Cafe.