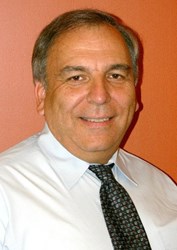 Sometimes it's the simplest things that can make all the difference.
Bridgewater, NJ (PRWEB) August 30, 2013
Rocky Romeo is an internationally known retail marketing and sales specialist residing in Bridgewater, New Jersey
Open means open:
Recently, there was a local cafe' with a beautiful outdoor patio area located in the front of the store. The door was propped wide open as it should be for 10:00am. When a customer walked in, they were scolded defiantly by the manager "We're not open yet". Well, why the open door then? This also goes for the never ending, blinking red open sign in the window that never shuts off even when the business is closed.
Failure to take down promotional signage after the sales is over:
Customers don't want to be told at the register that their item is not on sales when they selected it from below the sale sign. Even nationally know office supply stores can be guilty of this one. It's certainly an easy way to lose a customer and possibly more.
Leaving out the details:
Yesterday, at a nearby restaurant, a sign proudly proclaimed "Ask about our oatmeal with cinnamon raisin topping". What was missing were the details. They only serve oatmeal until 11:00am. So, how much of the customers time was wasted waiting to be seated and then waiting for the server to take their order?
Conclusion:
These common retail mistakes are much too common. These are mistakes that don't take any money to rectify but by leaving them unattended, they can cost you thousands of dollars in lost revenue each year.