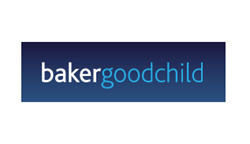 (PRWEB UK) 29 August 2013
Birmingham based direct mailing company Baker Goodchild is supporting the privatisation of Royal Mail on the basis it will lead to a more competitive market place, ultimately ending Royal Mail's virtual monopoly on mail delivery.
Privatisation will allow Royal Mail access to capital funding which is currently unavailable, allowing for investments and modernisation of the network. Royal Mail need this investment in order to seize modern opportunities in the market such as the growth of online shopping.
According to the Royal Mail's annual internal feedback survey, less than four in ten employees support the strategy and direction of the company.
Baker Goodchild says it should create a far more competitive market amongst other mailing firms and force Royal Mail to look at additional revenue streams.
Gareth Stringer, Account Director at Baker Goodchild, says: "I firmly believe that the privatisation of Royal Mail Group (RMG) will benefit the whole industry. It will allow the group to raise finance via banks and investors that it is currently restricted from doing."
"The only way RMG can raise finance at the moment is to ask the government and in these times of austerity the government is reluctant to do so. The additional finance available to Royal mail will not only allow them to invest in more infrastructure, but new products and revenue streams, not necessarily post related."
A more efficient and financially stable group is crucial to ensuring post and direct mail remains one of the most effective marketing tools out there.
"For real competition to thrive a privatised Royal Mail is essential. This will also lead to a greater commercial awareness within RMG which can only be a good thing for business users," concludes Stringer.
About Baker Goodchild
Baker Goodchild is a privately owned company, established in Birmingham in 1995.The company provides a range of print-based services including Direct Mail fulfilment, print and print management, national and international bulk postage & data cleansing and data processing. Further details on their services can be found at http://www.bakergoodchild.co.uk
Contact:
For interviews, photo opportunities, plant specification and further information contact Mohammed Pandhair on 0121 248 8440.