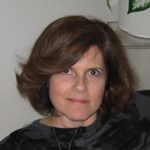 San Clemente, CA (PRWEB) August 28, 2013
Celebrity entertainment journalist Francine Brokaw has been writing about all aspects of the entertainment business and now weighs in on who will win the 2013 Emmy Awards, which will be presented September 22.
Francine, who is accredited by the MPAA and is a longstanding member or the Television Critics Association, is ready to give an insider's perspective and answer questions, such as
Who will win the Emmy Awards?
Who deserves to win but probably won't?
What are the judging criteria of the Emmy Awards?
. . . and many more.
Francine has interviewed countless politicians and celebrities, including Johnny Depp, Julie Andrews, Tom Hanks, George Clooney, Kevin Spacey, Lindsay Lohan, Ashley Judd, and countless others. She has written for national and international magazines, newspapers, and websites focusing on entertainment, and her articles can be found in a variety of locations, both in print and online.
Francine dishes about some of the most memorable moments of her 25-year career in her book, Beyond the Red Carpet: The World of Entertainment Journalists (Sourced Media Books; September 2012; $14.99; ISBN 978-1937458225, Paperback). This book, which won second place at the National Entertainment Journalism Awards (Los Angeles Press Club), is heralded as a "must-have" (Suite101) that "you won't want to put down" (Examiner).
To schedule a phone or in-person interview with Francine, please contact Francine's publicist, Kathy Osmond, at Kathy(dot)osmond(at)sourcedmediabooks(dot)com or 801.899.5490. Beyond the Red Carpet is available in bookstores nationwide and online. For more information about the book or Francine Brokaw, please visit http://www.francinebrokaw.com. For more information about Sourced Media Books, please visit http://www.sourcedmediabooks.com.