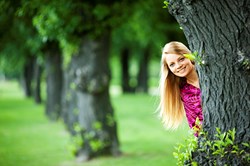 Alcohol Treatment Dayton understands that living with pain is an awful way to go through life.
Dayton, OH (PRWEB) August 29, 2013
For all the good opiates do in the medical community, the substance abuse specialists at Alcohol Treatment Dayton prefer to view opiate pain medication in a negative light. Opiates are some of the most addictive and dangerous drugs and they are being widely prescribed by doctors across the country.
As a result, more and more people are coming to the addiction therapists at Alcohol Treatment Dayton for help. In order to offer the best and most effective treatment, the counselors at Alcohol Treatment Dayton devised a new system of advanced and innovative addiction treatment techniques that is specifically designed for those with an opiate dependence.
Allen A., one of the qualified professionals at Alcohol Treatment Dayton, explained how the newly implemented treatments are showing positive signs thus far.
"Opiates are tricky because people see them as a medicine, not a dangerous drug," Allen said. "You need to show people that there are ways to cope with pain that don't involve using narcotics."
Alternative pain management is one of the key parts of the new programs that has seen the most success. People use opiates to mask pain, but the pain usually returns when they stop taking the pills. When the pain comes rushing back, quitting is nearly impossible.
"Alcohol Treatment Dayton understands that living with pain is an awful way to go through life," Allen said. "Acupuncture, meditation and yoga are just a few of the techniques we use to help people cope with pain."
While these techniques might work well for one person, the experts at Alcohol Treatment Dayton admit that each patient must find their own path to sobriety.
"There isn't a single path to recovery that everyone follows," Allen explained. "We offer multiple treatment options because everyone is unique."
Those looking for help for an addiction to opiates or any other kind of drug or alcohol should are urged to contact the addiction specialists at Alcohol Treatment Dayton for more information about the services offered.
About Alcohol Treatment Dayton:
With a full staff of addiction and medical professionals, Alcohol Treatment Dayton offers highly effective addiction treatment techniques to people from all walks of life. Those who are serious about getting sober are urged to call (937) 410-0964 or visit them online at http://www.alcoholtreatmentdayton.com as soon as possible.