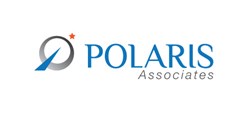 "It was a unanimous vote to move forward with Reporting Workbench based on the ease of use"

Muslim Gadiwalla
CIO, City of St. Petersburg
Alpharetta, Georgia, United States (PRWEB) August 30, 2013
Reporting Workbench, the robust Oracle E-Business Suite Operational Reporting solution, has been selected by City of St. Petersburg to complement their Oracle ERP system with real-time reporting as a replacement for the Oracle Discoverer reporting tool. Polaris and the city agree that this will be a long-term and fruitful partnership for both parties. Utilizing pre-built content for Financials, Supply Chain, and HRMS, the Oracle Discoverer Report Migration utility, the proprietary data visualization and dashboard options provided by Reporting Workbench, the City's CIO, Muslim Gadiwalla "hopes to empower the users with real-time reporting and data analysis." Utilizing Reporting Workbench's drill-to-detail summary reports and complete integration with the Oracle Security Model, the City expects to leverage its capabilities within Oracle E-Business Suite and Excel. The City thoroughly analyzed the architecture of Reporting Workbench and certified it flexible and robust enough for their E-Business installation which covers 30 modules for 3,500 users.
The city invested significant time and resources into evaluating several market available reporting solutions to the point of performing technical evaluations of the underlying platforms in a City-specific environment. "The City of St. Petersburg has a very strong Information Technology team, and they really dove into the nuts and bolts of our solution," said Mark Kolanach, Polaris Associates VP of Sales. During testing, the city ensured that critical existing Discoverer reports could be migrated to the Reporting Workbench environment and that the user interface was quickly adopted by end users. Polaris performed an end user training workshop and set the end-users loose on the city-specific environment. "It was a unanimous vote to move forward with Reporting Workbench based on the ease of use," said Gadiwalla. After an exhaustive review, the City determined that Polaris' Reporting Workbench best met the City's needs going forward. Gadiwalla reported that "Our testing found the product to be a flexible, complete, and easily extensible tool to develop reports."
About Polaris Associates
Polaris Associates was founded with a focus on returning maximum benefit from investment for Oracle E-Business customers. From consulting, to managed services, to a means of reporting within the E-Business suite through Reporting Workbench, Polaris Associates is laser-focused on Oracle Applications and technologies. With headquarters in Alpharetta, GA, a suburb of Atlanta, Polaris assists customers globally with their Oracle E-Business needs.
About City of St. Petersburg
Located on a peninsula between Tampa Bay and the Gulf of Mexico, the City of St. Petersburg has a diverse population of nearly 250,000 residents and attracts vacationers year-round to its beautiful waterfront and vibrant downtown where the streets are lined with world-class museums, performing arts venues, and popular restaurants. Committed to high quality and cost effective service, this public entity is challenged regularly to provide more services with fewer resources. One answer to the challenge is the use of the Oracle E-Business Suite Release 12.1 providing secure and automated business processes throughout the enterprise in key areas such as Human Resources, Budgeting, Financial and Grant Management and Purchasing. The addition of Polaris' Reporting Workbench will supplement Oracle E-Business' static reporting capabilities and allow end-users to create ad-hoc reports to answer specific business questions or drill deeper into a static report to get details about accounts, transactions, and records ultimately resulting in quicker customer responses and faster business decisions.