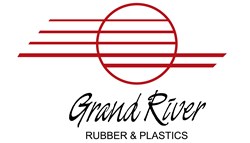 In the flat drive belt market, combining Icon Polymer's material technology with Grand River Rubber's production process creates a win-win for our customer base in North America, Europe and Asia. - Donald Chaplin, Senior VP Grand River Rubber and Plastics
Ashtabula, OH (PRWEB) August 29, 2013
Grand River Rubber and Plastics, a 100 percent employee-owned vacuum cleaner belt manufacturer in Ashtabula, Ohio, has expanded its global reach into Europe by acquiring the flat belt drive division of Icon Polymer Ltd. The deal will bring unprecedented benefits to global customers in the vacuum cleaner industry in terms of quality, technology and services.
Founded in 1976, Grand River employs 200 people in the specialized manufacture of products such as washers, gaskets and pipe support systems for niche applications, as well as vacuum cleaner flat drive belts. Its annual sales are around $45 million.
Grand River is fully employee-owned and has operated in the rubber extrusion sector for more than three decades, establishing an enviable record for high-quality volume production at its facility, where some two million items are manufactured daily.
Icon is a pioneer in technology for drive belts for vacuum cleaners, with products supplied to major names including Electrolux and Hoover. As well as offering a range of standard belt products, Icon has developed LoTenz™ technology, a lower-tension range of belts harnessing the very latest material technologies to deliver superior performance and reliability in high-end applications. This innovative technology has significantly widened the options for specifiers.
Both companies are preferred suppliers to the key Chinese sub-contract manufacturing market, to which more than 50 percent of their belt products are exported. Icon and Grand River are also planning to explore additional collaborative projects, harnessing each company's unique capabilities. The deal creates, for the first time, a single global Center of Excellence for vacuum cleaner manufacturers seeking premium quality belts created through state-of-the-art design and material technology capabilities and industry-leading controlled production processes.
Richard Selip, president of Grand River Rubber and Plastics, explained: "As a corporation which has seen niche markets as its best opportunity to provide value to its customers and opportunity to its employee owners, the acquisition of the Icon Polymer flat drive belt business is a logical next step in pursuing this strategy. We welcome the opportunity to grow our business in this segment, and are excited about increasing the value proposition to our global customers."
Donald Chaplin, senior vice president of Grand River Rubber and Plastics, added: "Responsiveness, quality products, competitive pricing and on-time delivery are just part of our commitment to the customer. We are continuously striving to improve our processes and to deliver even higher levels of service and value. In the flat drive belt market, combining Icon Polymer's material technology with Grand River Rubber's production process creates a win-win for our customer base in North America, Europe and Asia.
"This is about bringing our customers the very best the sector can deliver," said Tim Pryce, Icon Polymer CEO. "Combining the technical expertise and innovation of Icon and the global reach and mass production capabilities of Grand River represents a very exciting development for the sector. For the first time manufacturers can enjoy the very best in design, materials, production and service through a single access point."
In support of the acquisition of Icon Polymer's flat drive belt business, Grand River Rubber will be increasing its presence in Asia, taking its customer service, sales and technical support to an even higher level of commitment to its customer base.
The sale confirms Icon Polymer's focus on its core aerospace and defense sectors, where the company continues to rapidly develop its business supplying major platforms for manufacturers including Airbus, Boeing and Bombardier.
About Grand River Rubber & Plastics Company
Grand River Rubber & Plastics Company was established by the acquisition of the Ashtabula Division of Geneva Rubber in 1976. The 100 percent employee-owned company specializes in lathe cut washers, tubular gaskets and flat drive belts. Sales in 2012 were over 45 million with a United Steel Workers union force of 165 and 200 total employees. Grand River Rubber is an ISO 9001-2008 registered company. For more information, visit http://www.grandriverrubber.com.
About Icon Polymer Group
Icon Polymer Ltd. is a leader in the design, manufacture and qualification of highly engineered polymer products using the latest technology, materials and production processes. The company's innovative technology is used in high-performance applications in aerospace, defense, rail and off-highway vehicles. For further information on Icon Polymer Group, visit http://www.iconpolymer.com.
-30-