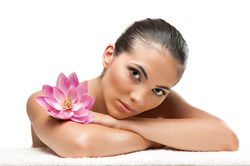 A client Beth R. says this: "Wow! What a fabulous business! The minute you walk in the door, there is a calming atmosphere. The staff are kind and gentle. I have only had 4 treatments and people tell me I look 10+ years younger".
Asheville, NC (PRWEB) August 28, 2013
The rapidly increasing popularity of Supreme Skin, a body sculpting and skin care salon in Asheville, NC, indicates nothing but its impeccable services. The beauty studio has recently embraced more opportunities to please its customers. By including new and more effective anti-aging facials in its skin care services, Supreme Skin has proven its dedication for its clients.
The salon offers beauty treatments as per its clients' needs and skin types. Relying on microcurrent technology, Supreme Skin protects people from costly and risky beauty solutions. Further elaborating this point, Carole Gardner, the owner of Supreme Skin said, "In today's fast-paced life, people look for reasonable yet effective skin care solutions. Considering their unique demands, we have designed microcurrent-based anti-aging facials to give our clients what they need – healthy and youthful skin. Our non-invasive treatments have become popular as effective anti-aging procedures in Asheville, NC."
Supreme Skin claims that its non-invasive procedures help to restore the skin and provide it with the required natural ingredients. Having employed certified estheticians, the salon ensures to give extreme attention to all its clients. While explaining the effects of its anti-aging facials, Carole said, "People of Asheville, NC and surrounding areas are in love with our latest offering, European style facials. This non-invasive treatment offers wonderful results in just an hour."The treatment packages of Supreme Skin include a variety of facials and sculpting procedures.
Supreme Skin is a local salon in Asheville, NC that specializes in microcurrent skin care services and treatment sessions. With its specialized, non-invasive anti-aging skin treatments, it reduces the risk involved in other skin care procedures. It aims to provide relaxing sessions that can truly rejuvenate the skin.