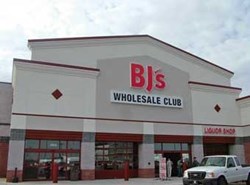 While the brick and mortar retail model are being questioned across the country my strong lending relationships allowed me to secure very attractive financing on a big box retail building fully occupied by a privately owned retailer.
Burlingame, CA (PRWEB) August 29, 2013
Barry Slatt Mortgage Executive Director Jordan Angel recently originated and structured a 10yr fixed $13,500,000 reverse build to suit refinance on a free standing 105,000 sqft BJ's Wholesale Club in the Philadelphia area. Jordan quarterbacked the transaction between the CMBS lender, owner, and tenant, to draft and finalize a long term lease enabling a rebuild of the store. Through careful orchestration of all parties the lease was negotiated with securitized loan requirements in mind that worked for both the tenant and owner, and allowed sufficient funds to be made available for tenant improvements. The borrower greatly increased their cash flow and secured a long term lease.
About Barry Slatt Mortgage: Barry Slatt Mortgage is a long-standing and respected institution with more than four decades of experience in commercial mortgage banking. Slatt has correspondent relationships with several of the most prestigious lenders in the country, providing custom-tailored solutions for borrowers' needs.