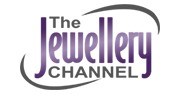 We are proud to be offering our avid customers the chance to bid on the biggest Auction collection we've ever presented – the range and quality of the stock will be sure to give their weekend a major lift.
(PRWEB UK) 29 August 2013
Starting at 8:00am on Saturday 31 August and running for a full 24 hours, The Jewellery Channel (TJC) will be hosting a fabulous day of unmissable bargains – they will raise the bar on their popular daily Auctions by offering as many as 1,000 premium items at website, with all bids beginning at just £1.
Jewellery fans will have the chance to win superb luxury merchandise at brilliant prices. To participate in the excitement, customers need only click on the Register button located on the top right corner of TJC's website, or call their specialist UK team direct on 0844 375 4444.
Once registered, customers will be provided with login details. From there, they simply need to visit TJC's dedicated website section called Online Auctions to view the tantalising items up for grabs. Once they find the jewellery items that make their heart sing, they need simply click on the Bid button to join the race.
If a person's bid is in the lead by the close of the Auction period, they will have secured their prized bargain item. TJC will be featuring a wealth of outstanding, expertly crafted jewellery adorned with stunning gemstones, at a winning price that will stun their friends and family.
Just some of the exceptional items on Auction during the entire Saturday include a lovely pair of African Ruby Stud Earrings; a gorgeous pair of Tanzanite Stud Earrings in 14K Gold Overlay Sterling Silver; a pair of Zambian Emerald Stud Earrings also in 14K Gold Overlay Sterling Silver; and a classic yet contemporary pair of Diamond Hoop Earrings.
When it comes to fabulous necklaces, shoppers will be spoilt for choice with items such as the wonderfully modern Black and White Diamond Pendant with Chain in Platinum Bond; the Tanzanite and Diamond Pendant in Platinum Overlay Sterling Silver; and the magnificent Arizona Sleeping Beauty Turquoise Solitaire Pendant with Chain.
TJC will also have a range of stylish accessories on offer, such as the fashionable Embroidered Clutch Bag with Beaded Handles; the designer 2013 New Collection Cat Eye Sunglasses; and the Red Classic Ring Box which holds as many as 100 rings - perfect for ensuring your precious jewellery doesn't get damaged.
On the subject of rings, shoppers will be delighted by items such as the Electric Swiss Blue Topaz Solitaire Ring in 14K Gold Overlay Sterling Silver, the wonderfully colourful Hebei Peridot, Amethyst and Citrine Ring; plus the eye-catching Iolite and Diamond Ring.
When it comes to the higher of the luxury scale, there will be items up for a steal that would normally be out of reach for many budgets, including the London Blue Topaz and Diamond Pendant with Chain; the 9K White Gold Tanzanite Solitaire Pendant; the 9K yellow Gold Zambian Emerald and Diamond Ring; the Morganite Quartz and Burmese Ruby Ring; plus the Paraibe Apatite Bracelet in Platinum Overlay Sterling Silver.
Managing Director of The Jewellery Channel, Colin Wagstaffe, commented on their much anticipated Saturday Auction: "We are proud to be offering our avid customers the chance to bid on the biggest Auction collection we've ever presented – the range and quality of the stock will be sure to give their weekend a major lift, not to mention the opportunity to win superb quality jewellery at unbeatable prices."