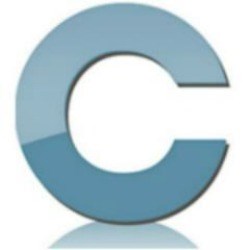 New York City, NY (PRWEB) August 28, 2013
CleanEdison is a leader in clean energy education. Offering numerous classes, including BPI certification courses and LEED Green Associate preparation, the company is attempting to provide vocational instruction for the displaced and under-employed workers in the country. As the clean energy industry continues to grow, the demand for new workers is higher than ever. With the lingering stigma around vocational jobs, some are hesitant about undertaking the solar energy training that would provide them job opportunities in a rapidly growing market.
Currently, the country is struggling with a high unemployment rate. Though it is steadily decreasing, its existence is causing many individuals to rethink their futures. A stigma has developed that suggests that vocational training leads to dirty, mind-numbing work. From early on, children are taught that a respectable job meant getting a college degree. However, with the solar industry on the rise, vocational education is becoming a necessity in today's economy. A lack of skilled workers is providing difficulty when filling job positions.
CleanEdison has set out to fill this "skills gap", offering classes such as BPI certification courses and LEED Green Associate preparation. The variety of courses and educational and professional training provides individuals with the necessary skills to secure a position in the growing clean workforce. The jobs available with this kind of education aren't boring, mundane or the dirty work that is often associated with vocational training. They involve knowledge of the industry, critical thinking, adaptation, communication and problem solving. Manual labor is no longer considered menial work for individuals who couldn't succeed academically. Well paying jobs are available individuals willing to receive instruction and close the "skills gap" between them and their careers.
Through their classes in solar energy training, CleanEdison is a contributing company to the gradual disintegration of the stigma attached with vocational education and career apprenticeships. With classes that include BPI certification courses and LEED Green Associate preparation, they are educating and preparing individuals to enter into the clean workforce. Students are developing the skills necessary to fill jobs in the growing market and acquiring reputable positions in the world of renewable energy. Breaking the stigma overall will take time and investment in people; something CleanEdison seems to fully grasp. Changing that connotation will introduce people to more work opportunities and the skills necessary to acquire them. For more information about their classes or the opportunities they can provide, visit their website at http://www.cleanedison.com.