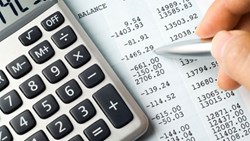 HireSafe's main purpose in offering the ITRV Form 4506T is for its' clients to establish the true character of an individual.
Elk Grove, CA (PRWEB) August 28, 2013
HireSafe is proud to announce its offering of the new Income Tax Return Verification (ITRV) Form 4506-T as part of its background screening services.
This new service enables hiring managers, with signed consent, to accurately document an individual's past income to better determine their true character. Resume fraud and income misrepresentation are alarmingly common trends that Human Resources managers are faced with.
Income Verification plays a critical role in many business and hiring decisions ranging from a loan acquisition to deciding if an individual is suitable for a position. Previously, income verification was a slow process for results that were needed in a timely manner. With the new HireSafe program the time to obtain these results is now only 24 to 48 hours, substantially shorter than before.
The way these result times have been cut so drastically is that this new method allows the information to be directly taken from the IRS, without the need of a middleman or any other obstructions which in the past added time, expense and potential errors.
This HireSafe program allows for the retrieval of:
1040's – Standard Federal Income Return
1120's – Corporate Tax Return
1065's – Business Partner Profit, Loss, and Deduction Report
W-2's – Earning Statement Issued by Employer
1099's – Earning Statement for Independent Contractors
With the ITRV Form 4506T, verification of the last four years is available for all tax return or income documentation variants mentioned above. The four year review is a detailed picture of that person's finances and their personal responsibility over a reasonable amount of time.
HireSafe's main purpose in offering the ITRV Form 4506T is for its clients to establish the true character of an individual, which is ultimately the purpose of all background checking services. If an applicant is looking towards a managerial position within a company and has stated that his or her income is a certain amount, it would be wise to see if that amount is actually being earned. If an individual is using his or her previous wage or salary as leverage to earn the same amount or more within a new organization, ensuring that the applicant individual is being forthright is critical.
HireSafe is one of the nation's highest ranked background screening companies, rated A+ by the Better Business Bureau. In operation since 1997, HireSafe is a full-line provider of Human Resource solutions, including Employment Background Screening, Drug Testing, Form I-9 Document Management with E-Verify and Applicant Tracking including Social Network Recruiting. As a CA licensed Private Investigative Agency (PI #25313), HireSafe provides only responsible, professional and FCRA compliant reports to their clients.