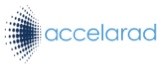 In the trauma center, we now have a patient's medical images before he/she arrives at our facility, which allows us to determine the best treatment in advance.
Indianapolis, Ind. (PRWEB) August 29, 2013
Accelarad, a leading cloud-based medical image exchange solution, has allowed Indiana University Health to give the 2,500 physicians on staff access to medical images in real-time through its secure cloud platform. Ranked No. 1 in Indiana and named among "The Best Hospitals in America" by US News & World Report for five consecutive years, IUH has been an Accelarad customer for more than a year.
Accelarad's platform automatically transfers images to the IUH PACS system, allowing the physicians access to medical images in real-time from any Internet-connected computer or mobile device – similar to images uploaded to a social network, but completely secure and guided by HIPAA. Prior to implementing Accelarad, the typical way of sharing exams was via CDs. Not only did this require patients to transport these CDs from referring hospitals, but 5-20 percent contained bad files, forcing patients to be rescanned.
"Accelarad has been very forthcoming in dedicating the resources to adjust to our specific needs," said Dr. Rydberg, Medical Director, Department of Radiology IU Health Methodist Hospital "In the trauma center, we now have a patient's medical images before he/she arrives at our facility, which allows us to determine the best treatment in advance. In addition, the labor savings far outweigh the cost of the system when compared to the effort that has to be put into handling CDs at both ends."
As other Indiana healthcare facilities and physicians learned of IUH's partnership with Accelarad, they began requesting access to the image-sharing platform. Today, IUH is connected with 30 other regional providers, including Wishard Memorial, Union Clinton and Putnam Hospital Center. Twenty more hospitals are in the process of becoming connected. As part of the agreement with Accelarad, IUH will be able to reverse the flow of sending images -- meaning they can transfer images back to the patient's referring hospital.
"We're pleased to see the far-reaching results that IUH has experienced from our cloud-based medical image-sharing network," said Willie Tillery, co-founder and CEO of Accelarad. "In addition to allowing physicians at IUH trauma facilities to make quick critical decisions in advance of a patient's arrival, our technology has cut down on the need to rescan, particularly important at Riley Hospital for Children, where radiation exposure is a major concern."
About Accelarad
Founded in 1999, Atlanta-based Accelarad, creators of SeeMyRadiology.com, makes it simple for healthcare organizations, physicians and patients to securely view, manage and share medical images and documents online. Intuitive and in tune with healthcare workflows, Accelarad's scalable platform eliminates the costs, redundancies and administrative headaches of outmoded image transfer technology. The company's robust, cloud-based software as a service (SaaS) platform empowers collaboration by allowing users to access and share medical images and documents from Internet-connected computers or mobile devices at any time, from anywhere. Accelarad's true multi-tenant architecture supports today's imaging needs, while also strategically positioning healthcare organizations to address the ongoing challenges of patient-centered, coordinated care. For more information, visit http://www.accelarad.com.