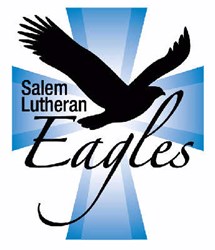 Glendale, CA (PRWEB) August 28, 2013
Salem Lutheran School kicked off the 2013-2014 school year on Wednesday, August 28 with exciting new additions including a new computer lab, upgraded website, and new technology that promise a phenomenal year for students and parents. Along with these enhancements, the school also reports an increase in enrollment with thirty-three new students joining the Salem Lutheran family.
New Computer Lab: Salem Lutheran's upgraded computer lab features 30 new iMac computers and a new server. The computers formerly in the lab will be moved to classrooms. Other new tech additions include iPads, SmartBoards, document cameras and a SmartReponse System to assist teachers in the classroom.
Upgraded Website: Parents should be sure to visit our upgraded school website at http://www.salemlutheranglendaleschool.org. The new site is easier to navigate and now features online registration and tuition payments.
Enhanced Security: As the safety of students is top priority, Salem has upgraded its security system by adding cameras and an intercom system at the school gates.
New Textbooks: In the area of curriculum, new textbooks have been purchased. The McGraw-Hill TimeLinks social studies curriculum is now complete and the new curriculum includes digital media and online content. The school's acquisition of a Spanish curriculum, Viva el Español, by Glencoe McGraw-Hill is also complete.
Staff Changes: Salem welcomes Mrs. Beth Chrzan as the new sixth grade teacher. Mrs. Chrzan has taught at three California Lutheran schools since 1984 and has classroom experience in grades 2 thru 6.
"We hope everyone had a relaxing and enjoyable summer and have returned energized for an amazing school year," said Ghada Huleis, principal at Salem Lutheran. "We still have a few remaining student openings to fill, so please share our school with your family and friends."
For more information on what's in store for the 2013-2014 school year at Salem Lutheran School, please visit: http://www.salemlutheranglendaleschool.org or call (818) 243-8264.
About Salem Lutheran School:
Blue Ribbon-winning Salem Lutheran School in Glendale, California serves students from junior kindergarten through sixth grade, providing a rigorous academic experience while emphasizing Jesus Christ as the foundation of their lives.
Salem Lutheran School was established by Salem Lutheran Church in 1948 as a ministry of the congregation to the community. Today, as an active member of the Evangelical Lutheran Education Association, Salem Lutheran School serves not only their congregation but also the greater Glendale community with their rigorous academics and fine Christian education. Their program includes computer science, art, music, choir, chapel, physical education and Spanish language instruction.