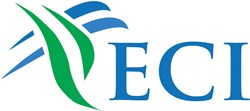 We're excited to offer businesses the opportunity to add residual income to their bottom line.
(PRWEB) August 29, 2013
In today's economy, businesses are always looking for ways to increase revenue. Today, Electronic Commerce International is proud to announce its new affiliate program to help businesses increase their profits and income.
Affiliate businesses can earn a 20 percent profit on equipment sales, payment processing, loans and other products offered by Electronic Commerce International (ECI). The seasoned professionals at ECI will take care of the paperwork, customer service and account management for all participants in the new affiliate program, who will each be assigned their own unique ID.
"Our affiliate program is simple, straightforward and easy to set up," said ECI CEO Jim Anderson. "We're excited to offer businesses the opportunity to add residual income to their bottom line."
Each customer sent to ECI from an affiliate will be matched up with that affiliate's ID, and the affiliate will earn money for every month their customer works with ECI. There are programs in place that allow affiliates to track the progress of their referrals, commissions and residuals on a monthly basis.
This new program does not require any training and there is no pressure on participants to hit quotas every month. The more customers referred to ECI by affiliates, the more money the affiliates will make – it's that simple.
For more information on the Affiliate Program, please visit http://www.ecistore.com.
About Electronic Commerce International:
For more than a decade, Las Vegas-based Electronic Commerce International has been providing affordable, personalized payment processing solutions to merchants of all sizes in the United States and Canada, so business owners can focus on growing their company. ECI has more value added services for small, medium and large businesses than anyone, like Text Marketing, Business Lines of Credit, Merchant Cash Advance, Gift and Loyalty Program, Mobile Processing, 90 Days Same as Cash and Check Guarantee. ECI prides itself on superior customer service, offering support 24 hours a day, seven days a week. To learn more about Electronic Commerce and their extensive products, visit them at http://www.ecistore.com.