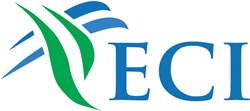 It is rare that a low cost service can bring such high ROI for our merchants.
(PRWEB) August 29, 2013
Electronic Commerce International (ECI) introduces its new text marketing program, providing merchants and businesses with the latest multi-channel communication technologies available.
With more than a decade of providing the newest products to merchants, ECI is positioned to offer the best in not only merchant processing, but other programs that can help a business grow, such as the newly debuted text marketing service. The ECI team is confident it can offer the robust mobile text marketing program needed to help businesses of all sizes grow to the next level.
Mobile marketing is abundant in the new age of communication. Consumers are exposed to mobile marketing everyday – they're asked to text a code word to enter a contest, receive a discount or special offer, an appointment reminder, or even send a personal message to friends at a concert or event.
Business owners often find themselves wondering how to utilize this type of marketing for their own business, but more often than not they think it is too complicated or cost prohibitive. But in fact, dollar for dollar, mobile marketing is one of the most cost effective methods of advertising available to businesses today. For each text message sent out, there is the chance that it will be forwarded to a friend of the recipient, increasing visibility further. Additionally, sponsoring contests using short codes via text message can increase customer loyalty.
"ECI is excited to make this product available to our customers," ECI CEO Jim Anderson said. "It is rare that a low cost service can bring such high ROI for our merchants."
Text message marketing can be used by businesses in any industry. For example, for businesses that rely on appointments in order to run efficiently, mobile marketing is a convenient way to remind clients of appointments, reducing the number of missed or rescheduled appointments, and in turn ensuring the business isn't losing revenue.
For a small business the biggest fear is a slow day or week when foot traffic is less than normal. ECI's mobile marketing program gives businesses a way to run specials and send them out with just one click to everybody in the business data base. Suddenly the customer that was thinking about waiting a while to buy that blouse or order that pizza has an incentive to do business with that company now, instead of later.
In essence the mobile marketing program puts businesses into their customer's smart phone as a mini billboard; it's the new age of direct marketing.
For more information about Electronic Commerce International and the new text marketing service, please visit http://www.ecistore.com.
About Electronic Commerce International:
For more than a decade, Las Vegas-based Electronic Commerce International has been providing affordable, personalized payment processing solutions to merchants of all sizes in the United States and Canada, so business owners can focus on growing their company. ECI has more value added services for small, medium and large businesses than anyone, like Text Marketing, Business Lines of Credit, Merchant Cash Advance, Gift and Loyalty Program, Mobile Processing, 90 Days Same as Cash and Check Guarantee. ECI prides itself on superior customer service, offering support 24 hours a day, seven days a week. To learn more about Electronic Commerce and their extensive products visit them at http://www.ecistore.com.